Holland Christian Schools
While Holland Christian Schools and Zeeland Christian Schools are separate school systems, we share a strong passion for Christian education. We both believe in planting our kids in a firm foundation of faith while challenging them academically.  
From a practical standpoint, we also get the benefit of shared resources. A great example of this in the area of technology. Holland Christian Schools has been a generous supporter of technology at Zeeland Christian Schools. They helped us get our one-to-one laptop program off the ground.
From a high level perspective, HCS and ZCS work together at the school board level, at the administration level, at the curriculum level and at the teaching level. We are committed to a strong relationship with Holland Christian Schools moving forward.
To find out more information about Holland Christian High School, visit their website at www.hollandchristian.org.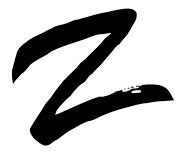 Zeeland Public School
We are grateful for our relationship with Zeeland Public Schools. We believe strong public schools are incredibly important for a community. Plus, their shared resources make a huge difference in the lives of Zeeland Christian School kids every day. Things like bussing, hot lunch, specialized educational support, etc. are possible because Zeeland Public Schools works with us to provide those resources.

Christian Learning Center
The Christian Learning Center (CLC) is a nonprofit organization that helps promote development of people with a variety of abilities and disabilities by providing education and support services to schools, churches and homes.  
We have CLC staff at Zeeland Christian.  These loving teachers are integral in putting together the individual strategies needed to help each child develop.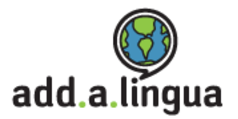 add.a.lingua
add.a.lingua helps schools promote and expand language immersion education. add.a.lingua was started by the same educators who brought Spanish immersion to Zeeland Christian School.
Now, as a partner organization, add.a.lingua provides direct leadership, support and resources for our PreK-5th grade Spanish immersion program, our K-5th Mandarin immersion program and our Prek-8th Grade FLES program that brings Spanish into all of our traditional classrooms on a weekly basis.
For more information, find them at www.addalingua.com.