In preschool, we focus on exploring God's world, developing friendships, and helping children to discover a lifelong love of learning.
Zeeland Christian Preschool is all about teaching the littlest of God's children to love Jesus, to love each other and to become lifelong learners.
WE LOVE KIDS!
We love the way they think. We love the way they play. We love the way they experience the world with ALL their senses. And most importantly, we love seeing God through their eyes!
We believe our love for kids is what makes teaching possible - especially at the young ages of 3, 4 and 5.  When children feel safe, secure and loved, they are able to open up to new experiences and new opportunities. We are able to nurture our students' social, emotional, physical, spiritual, and intellectual growth because of the caring relationships we build with them.
At Zeeland Christian Preschool, we will help your child to:
Become more aware of God in our world

Show love for God and each other

Achieve a good self-image

Learn to accept and respond to others

Improve verbal, listening, and perceptual skills

Develop large and small motor skills

Develop attitudes that support the love of learning, problem-solving, and curiosity
Ready For School
Zeeland Christian Preschool is pleased to partner with Ready for School, an organization that seeks to prepare young children in the Holland, Zeeland, and Hamilton communities for success in school.  For more information about the work Ready for School is doing in our community or the tuition scholarships available for 3-year-olds, please visit readyforschool.org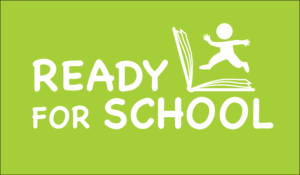 Options for Kids age 3-5
Threeschool
A play-based preschool experience designed specifically for three-year-olds.
Preschool
A kindergarten readiness program for four-year-olds.
Young Fives
A pre-kindergarten program designed for children who turn five by Dec. 1 and who have already completed a preschool experience.
Locations
Central Ave. (Main Campus)
The largest preschool on the lakeshore and voted Best of the Best in Holland/Zeeland three years in a row!
A Zeeland Christian Nature-Based Preschool in Partnership with Ridge Point Community Church and Outdoor Discovery Center at Ridge Point CC. www.zcs.org/creationridge
Drenthe
Since 2005, we have had preschool classes at Drenthe CRC. Same great ZCS experience, just closer for some!
Programs
English
This program is the foundation of all our preschool programs at ZCS. It is a play-based preschool program led by experienced and educated teachers.
Inclusive Education
This beloved program welcomes students with varying abilities in to the classroom. Inclusion benefits both the general education student and the student with disabilities because it teaches that we are all created in God's image and part of the body of Christ. If you have a child with disabilities, please contact Stacy Deters to discuss how we can serve you and your child.
Spanish Immersion
Spanish Immersion contains all the elements of our traditional program with one additional layer - classes are taught entirely in Spanish!
Mandarin Immersion
Mandarin Immersion contains all the elements of our traditional program with one additional layer - classes are taught entirely in Mandarin Chinese! (Note: We do not currently offer a Mandarin Immersion Threeschool or Young Fives option.)
Mrs. Nancy Pyle
Preschool Director
Contact
                      For more information on our preschool, please contact our Early Childhood Enrollment Coordinator                                          Nakisha DeJong, ndejong@zcs.org.
For Extended Care, please contact Heather Mulder hmulder@zcs.org.