Explore ZCS
One of the best ways to determine if ZCS is right for your child is by experiencing the school first hand.
We would love to meet you in person and show you around our campus. You'll be able to see classrooms, our new middle school area, large playgrounds, gym, and more! If you would like to request a day and time for a tour, fill out the Inquiry form and our admissions staff will be in touch.
If you decide to enroll at Zeeland Christian, we can walk you through our simple process.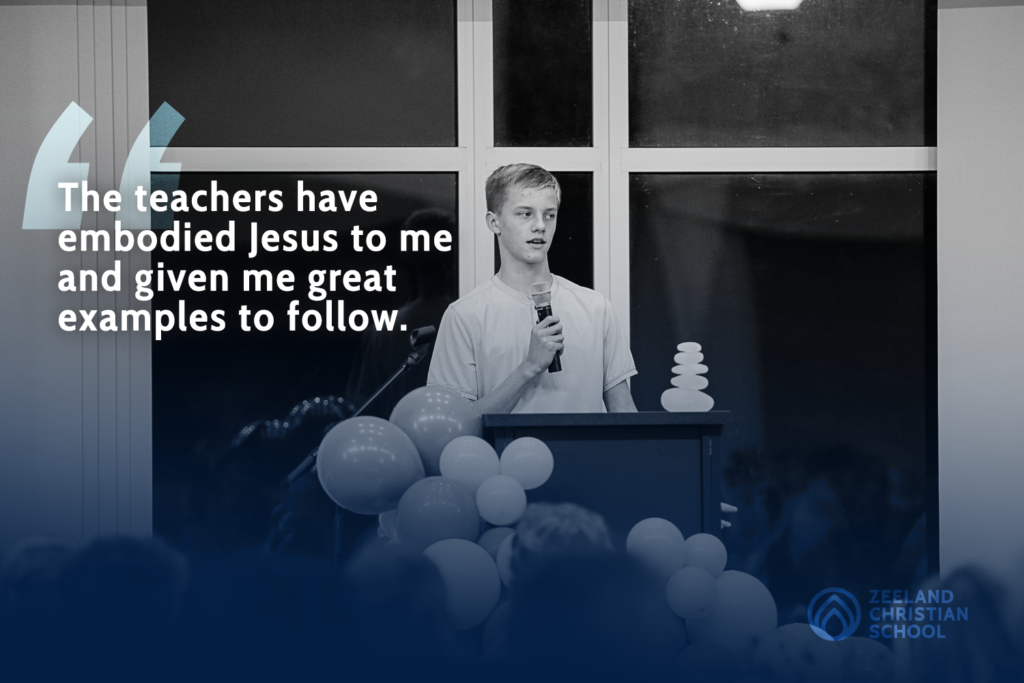 This is my 11th and final year at ZCS, and to tell you the truth, I've loved every year of it. The teachers have embodied Jesus to me and given me great examples to follow. They have shown me how…
Read More
What Parents Say About ZCS
"My child is thriving at ZCS because he is seen, known, valued, and loved!" - Dee
"ZCS is like a home away from home for our kids. We know they are safe, they are loved, and they are learning to love." - Jessica
"My child has thrived at ZCS because his teachers have helped him discover his gifts and develop them." - Susan
"We love ZCS because we know our child is being surrounded by people who LOVE and teach her about the Awesome wonders of our God in everyday life!!" - Christa
"My child is thriving at ZCS (Creation Ridge) in  threeschool because he comes home every day with a new way Mrs. D taught him about God's love!" - Rachel
"We love ZCS because from the moment we first stepped foot in the doors six years, we felt the presence of God all over the place! We knew that sending our kids there would be the easiest decision & best investment we could ever make!" - Lisa
"My child has thrived at ZCS because he is able to learn with his whole body, outdoors at Creation Ridge. I'm so grateful for a program like this for my busy three-year-old!" - Jordan
"We love ZCS because it is simply a place of great joy and love!" - Amanda
"We love ZCS because our children know that God loves them and those around them in three languages!" - Nakisha
Interested in Learning More About ZCS?
We believe the best way to learn about a school is to see it firsthand. Complete our inquiry form to schedule a personal tour around our campus.
Love God. Love Kids. Love Learning.