UPCOMING EVENTS
November 23-24
Preschool Conferences - No Preschool (Extended Care Available)
November 24
All School Chapel - 9:00 a.m. 
November 25-27
Thanksgiving Vacation - No School
November 30
Students Return
PARENTS
Join the ZCS Parent Facebook Group
Need to email a teacher?
Click their picture on our Staff page and then click on their email address.
ZCS 101
Continuous Enrollment - you're gonna love it. Learn more.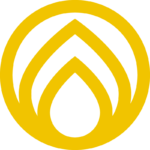 Our mission at ZCS is to challenge the mind, nurture the Spirit and encourage obedience to Jesus Christ. 
Quite simply, it means: Love God. Love Kids. Love Learning!
Inclusive Education
We are passionate about teaching children about the love of Jesus.  That means ALL children, including those who have unique gifts and needs. There is a sense of belonging for children of all abilities in ZCS classrooms!
Preschool
We embrace our call to teach three to five-year-olds about the wonders of God's world!  Through active, play-based education, we introduce children to letters, numbers, science, art, technology and more!
English
The core of every classroom is teaching kids to love God and to love others and there are many ways to do that! Check out the innovative and exciting ways we educate kids in our non-traditional English program.
Spanish Immersion
Every class is taught entirely in the Spanish language from Threeschool through 2nd grade.  Yes, every class!
Mandarin Immersion
Mandarin is the most widely-spoken language in the world, this is an incredible opportunity to be considered for your child!
School/Home Collaborative
3 days a week of professional instruction at ZCS + 2 days a week of homeschool = a complete educational experience!
"The middle school staff does an amazing job of building their student body to become a strong community of believers that are prepared to launch into high school and beyond!!"
-Tonya, ZCS Parent of Weston '17 and Nolan (7th)
"Every year at the beginning of the school year, I get goose bumps after meeting my kids' new teachers, humbled by how much these people love God and my kids."
-Livie, ZCS Parent of James (7th), Kate (5th), and Lydia (2nd)
"Teachers meet my kids where they are. They take the time to get to know them individually."
-Kelli, ZCS Parent
"I love my friends. I love my teachers. I like to go to chapel and sing."
-Anna Slenk, 8th Grade
ENROLLMENT
Ready to learn more about enrolling your child at Zeeland Christian School? Find all the information you need right here. If you still have questions, please call or email us! We are here to help you.
Zeeland Christian School admits students of any race, color, national and ethnic origin to all the rights, privileges, programs, and activities generally accorded or made available to students at the school. It does not discriminate on the basis of race, color, national and ethnic origin in administration of its educational policies, admissions policies, tuition assistance programs, athletic and other school-administered programs.