EDITION No. 5 | PUBLISHED WEEKLY ON WEDNESDAYS | BURN BRIGHT
September 29, 2023 | Half Day of School *Teacher PD*
October 3, 2023 | 8:00 AM Donuts With Dads & Dudes - Front Entry
October 4, 2023 | 8:00 AM Donuts With Dads & Dudes - Front Entry

October 4, 2023 | 9:10 AM All School Chapel

October 4, 2023 | 9:40 AM Family Groups

October 4, 2023 | Project Best Life Parent Mtg. - Time TBD
October 5, 2023 8:45 am - 9:45 am | Moms in Prayer
October 7, 2023 | Pumpkinfest Parade
October 10, 2023 | Staff Flu Shot Clinic
October 12, 2023 8:45 am - 9:45 am | Moms in Prayer

October 12, 2023 | 4-8:30 PM Y5-8th Conferences *School in Session*

October 12, 2023 | 8:45-10:15 AM School Board Coffee Connection

October 12, 2023 | School Board Meeting 7:00 p.m.
October 16, 2023 2:50 pm - 3:05 pm | Elementary Worship
October 17, 2023 | 4-8:30 PM Y5-8th Conferences *School in Session*
October 18, 2023 - October 20, 2023 | Fall Break *PD for teachers*
October 19, 2023 8:45 am - 9:45 am | Moms in Prayer
October 25, 2023 - October 26, 2023 | Threeschool/Preschool Grandparents Days
October 26, 2023 8:45 am - 9:45 am | Moms in Prayer
Best seat in the house | September 27, 2023
My mentor of eight years and former principal of Unity Christian High School, Jack Postma, wrote a column called "Best Seat in the House," and I can't help but think of him and that column as I sit in the middle school commons area writing this. Sadly, he passed away from cancer. Though I very much miss his coaching, his friendship and leadership stay with me. In honor of him… 
I feel like I have the best seat in the house in our middle school, and want to share a glimpse of recent happenings here. 
This year, we welcomed lots of new staff members to our team and have enjoyed seeing the gifts they bring to our school, in addition to their incredible teaching talent, which includes skills like worship leading, sports coaching, and hearts of service. We can't wait to see God continue to work across the middle school team as we pour into students and help them flourish.
Our annual traditions are also well underway! Our 6th and 7th graders attended incredible overnight camps at Camp Geneva and Camp Roger, and our 8th graders participated in the "Leadership Day" offsite. Each of these experiences has the purpose of creating community, learning our identity in Christ, and leading through our God-given gifts. These three objectives align with our grade-level faith formation focus areas of community (6th), identity (7th), and leadership (8th). 
Another big experience for our middle school students was the launch of small groups – if you are new to ZCS, small groups are mixed-aged groups that meet once a month and are led by 8th-grade students. Meeting at Lawrence Street Park last week, we spent time in praise and worship, then followed that time with a "Middle School Olympics" activity.
Each of these big days, which are filled with so many activities, is not only important for cultivating relationships between students and teachers but also vital for encouraging students to be lifelong disciples of Jesus. Elementary parents, I can't wait for your students to join us in Middle School and see these fun days in action. 
ZCS family, thank you for trusting our team to invest in each of our 6th, 7th, and 8th graders' lives in this way. I can't tell you how grateful I am for the opportunity to have one of the best seats in the house. 
Burn Bright, 
Tim Paauw
Middle School Principal
Brick by brick | September 20, 2023
I recently shared about my family's move to Indiana almost fifteen years ago after accepting a teaching position at Taylor University in Upland, Indiana. There were no houses for sale in Upland, and we had to quickly decide when we heard of one coming on the market. I vividly remember driving several hours on inspection day. When I arrived, the inspector just shook his head at me (which isn't something you want to see from a home inspector). He asked me to come back later, saying that there was "a lot going on with this house." When I returned, he reported major issues with the foundation. I naively said, "That doesn't sound great." He touched my shoulder and said, "When the foundation is bad, it's all bad."  
At Zeeland Christian, we count it the highest privilege to work with you as you seek to build your child's foundation with Jesus Christ as the cornerstone (Ephesians 2:20-22). Brick by brick, we work together as co-laborers in this work. We educate and parent intentionally, choosing to be in a community where we support and encourage each other to parent and educate in a way that honors God.   
In Matthew 7, Jesus compares hearing and obeying his words to a man who builds his house on the rock. When the rains fall, the floods rise, and the wind blows, the house will stand firm. I'm struck that Jesus uses the word "when," not "if." Of course, any of us can testify that storms will come. Indeed, I know enough to know that many of you are in the storm now. We must teach our children to build their lives on the Rock.  
As parents and educators, we see our children through the lens of eternity, remembering who each child is and who he or she is to become in Christ. So, as Christian parents and educators, we keep this vision in front of us as we take on this awesome task. We have the privilege of nurturing students through this process, speaking truth into their lives, surrounding them with our support, seeing challenges as opportunities for them to grow, and always leaning heavily on our Lord Jesus Christ.
One of God's greatest gifts to us is the gift of each other. Often, finding the help we need is as simple as asking for help. If we can ever assist you or your family, we would be honored to help.  
Together, 
Tim McAboy
Head of School 
PS In case you are wondering – we did not buy that house. 
Seen, loved, and celebrated | September 13, 2023
Since my earliest days as a teacher, I've loved the energy and anticipation that come with a new school year. However, this school year is extra special to me as a mom and elementary principal, as all four of my kids are in elementary school at ZCS. 
While wearing both my mom and principal hats, I have to tell you that we have the most incredibly dedicated, skilled, and passionate teachers and staff at ZCS. I can't help but feel grateful for the strong sense of community and shared dedication to providing our students with a high-quality Christ-centered education.
For those of us who have been a part of ZCS for many years, we've come to know and expect incredibly relational teachers. Last week, I received an email from a new-to-ZCS parent who highlighted the uniqueness and profound impact our teachers make on students.
"Last weekend, I was surprised to find an audio message attached to an email from my son's teacher. In this message, she explained her observations about my son, what stuck out to her, what she is learning about him, some insights, and other things for us as a family to praise. 
That 5-minute clip was more powerful of a message than anything we have gotten in his entire academic career so far. She sees our boy in all of his uniqueness and celebrates them. 
It wasn't long after that our other child's teacher wanted to thank me in person for trusting her to walk alongside us in supporting and growing our daughter. I was shocked that this beautiful human, who works so hard for so many, took the time to THANK ME... It was humility that I had never seen before.
Our children are seen, loved, and celebrated.
Lastly, I want to share that during a ride home from school, while my daughter was quiet and staring pensive out the window, I asked her if she wanted to talk about anything, and she said, "Momma, Zeeland Christian made me love learning again."
I had to quiet my sobs.
You have no idea what this means to us. 
Truly, I don't have words.
Great job to you and your team. This place is truly making a generational impact. I am so grateful."
My prayer for this year is that each and every individual in the ZCS community feels seen, loved, and celebrated. As we continue through our daily routines and expectations of each other, may we see Christ in each other and take a moment to share each sentiment as we do. 
Burn bright, 
Betsy Koop
Elementary Principal
... a part of the story but not THE story | September 06, 2023
Through my 26 years of teaching (21 at ZCS), I've often been challenged and encouraged by the life of John the Baptist. John spent years building his ministry in the desert, but when Jesus came along, without hesitation, John pointed others to Jesus.  
What is so impressive about John is that he was not deterred from doing the job God had called him to do. John had a single focus: Point others to Christ. This was John's focus before Jesus began his public ministry, while Jesus was in the middle of his public ministry, and it was John's focus until his gruesome death at the hands of Herod Antipas. John realized that for Jesus to become greater and greater, he had to become less and less. John realized he was a part of the story but not THE story.  
As a teacher at ZCS, I need to be like John the Baptist. Within the context of teaching different subject material, my single focus must be to point my students towards Christ. Sometimes, I see the fruit of my labor as students' hearts change or they begin making godly choices. But like John the Baptist, I don't always get to see the fruit of my labor. John recognized that by doing what God had called him to do, he played an essential role in the stories of those who chose to follow Christ. God calls me to play a role in the stories of my students as well - what a privilege!  
Parents, I encourage you to join me in this goal and focus first on pointing our children to Jesus.  Don't be moved from this single focus! Secondly, I encourage you to recognize your privilege, just like John, to be a part of the best story ever!
Burn Bright, 
Vince Hutt
Fifth Grade Teacher
"The following day, John the Baptist stood again with two disciples. As Jesus walked by, John looked at him and declared, 'Look! There is the Lamb of God!' When John's two disciples heard this, they followed Jesus."  John 1:35-37
Middle School Small Groups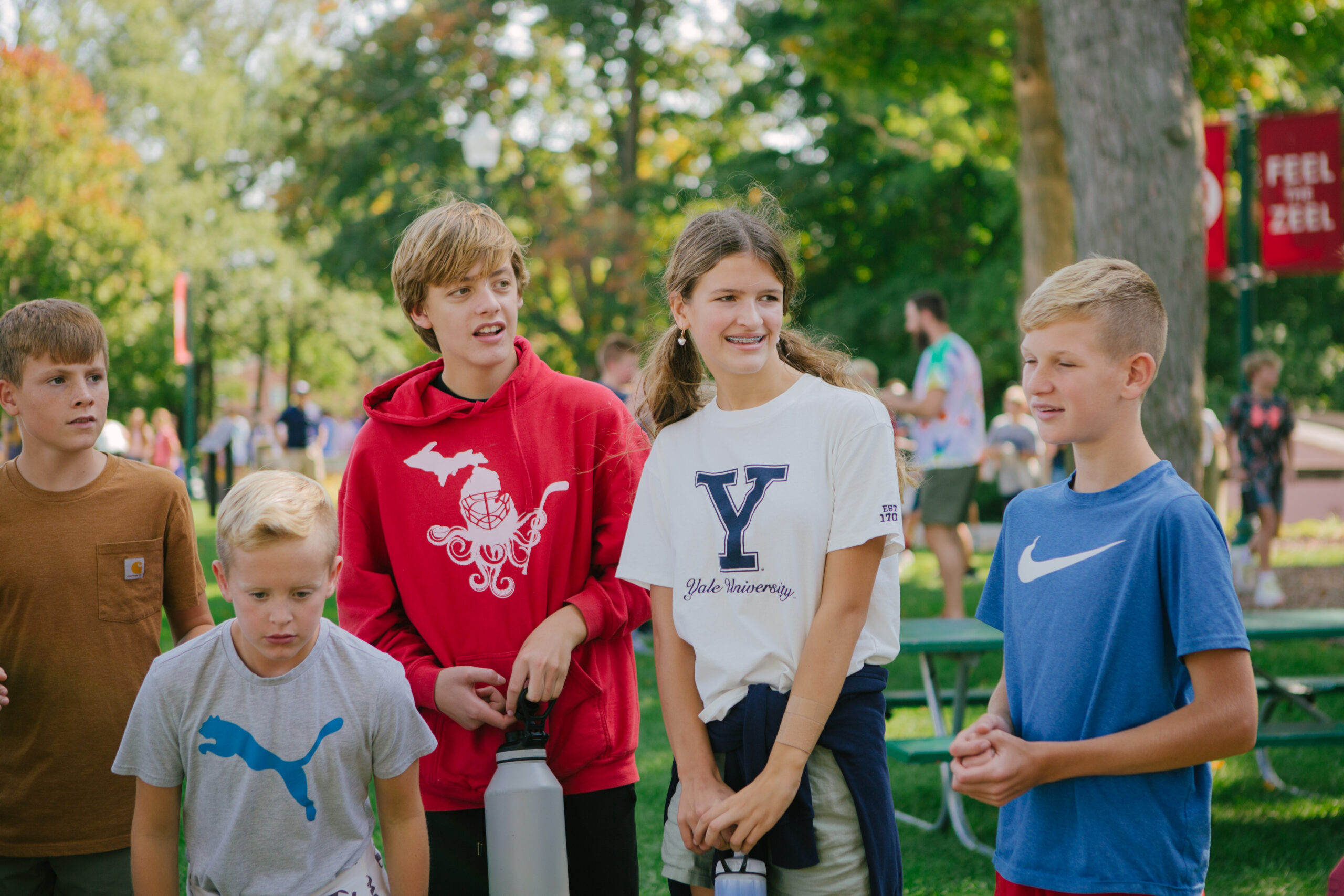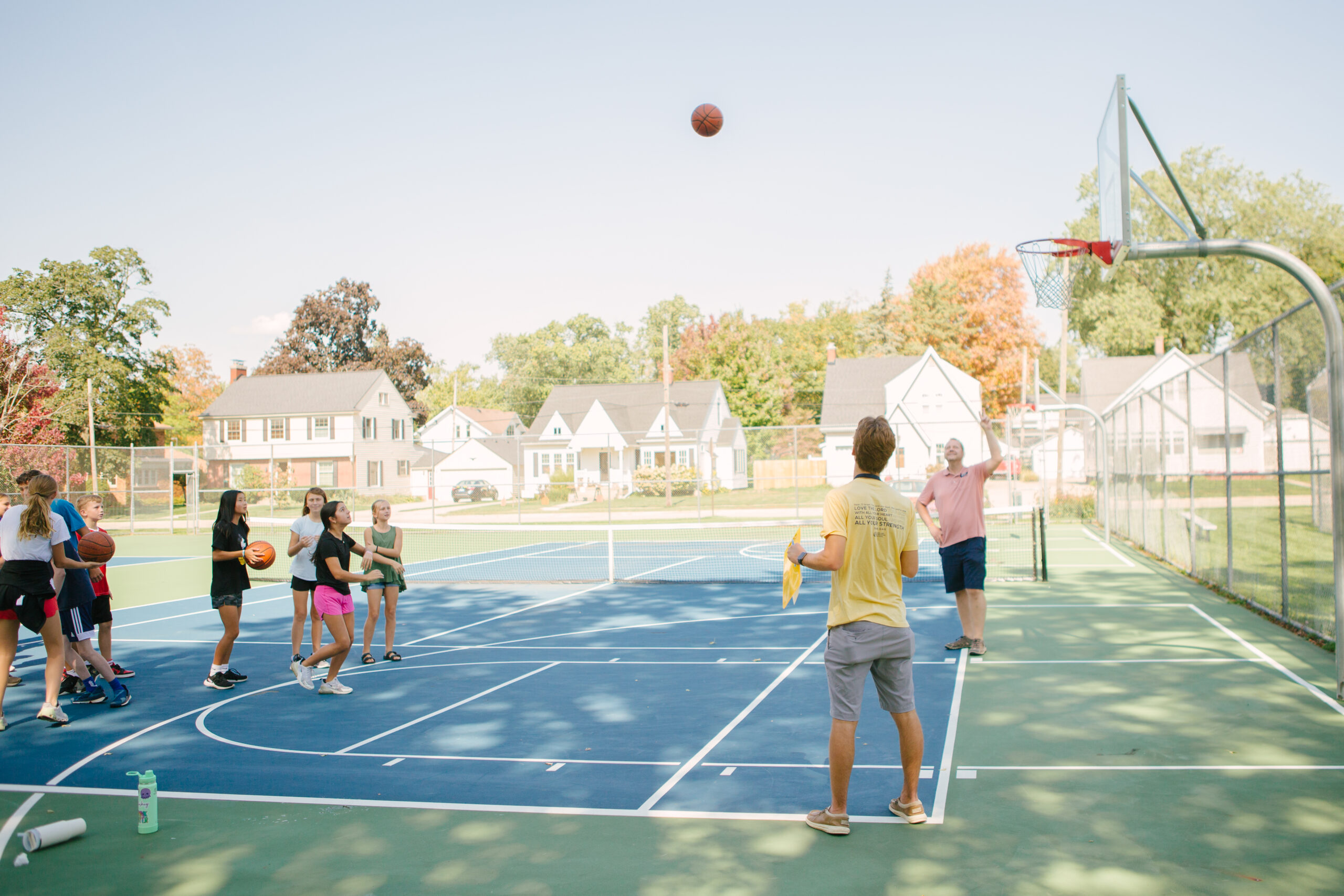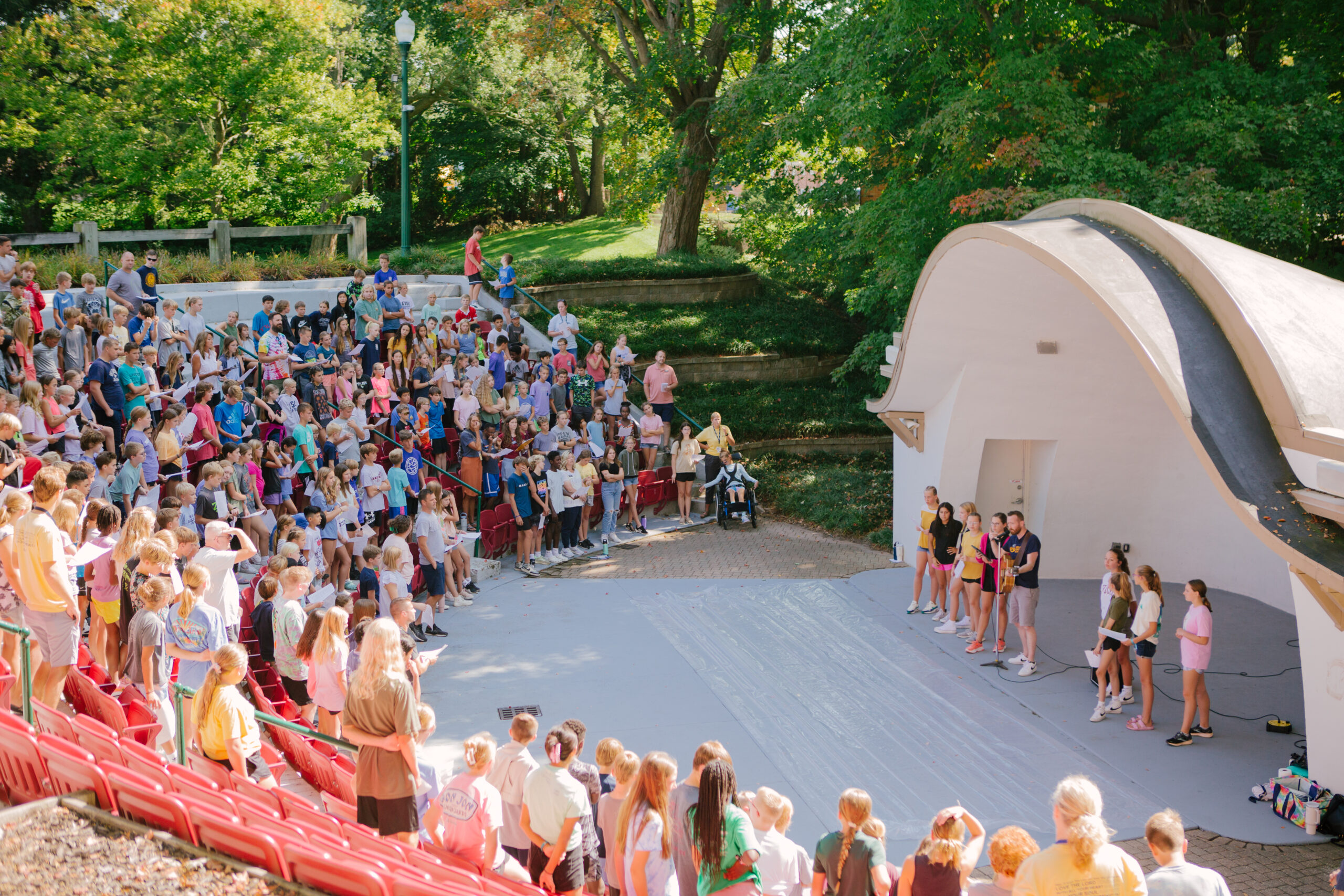 This Week's Featured Business
Volunteer/Employment Opportunities
Substitute Teachers REALLY Needed! As we enter this school year, we would love to have a longer list of possible substitute teachers who love God, love kids, and love to learn. By joining the substitute teacher list, you will be aware of when jobs are open and then choose which jobs to accept. We would love to have English, Spanish, and Mandarin subs. If you or someone you know are interested in additional information, please contact Maria Klompmaker (mklompmaker@zcs.org).