Mission
Our mission at ZCS is to challenge the mind, nurture the Spirit, and encourage obedience to Jesus Christ. What does that mean to us? Quite simply, it means: Love God. Love Kids. Love Learning!
Our curriculum is an innovative, traditional curriculum that takes best practices in education and adapts them to the needs of students in this school system. In addition to traditional subjects like math, reading, writing, and science, our program also includes physical education, foreign language, vocal and instrumental music, art, and computers. Our Christian beliefs and teachings are at the heart of everything we teach and in all our interactions with students.
History
In 2015, Zeeland Christian School celebrated 100 years of Christian education in Zeeland! When we think of 100 years, we think of the faithful men and women who worked so hard to get this school up and running so that their children would be brought up with Christ at the center of everything they learned.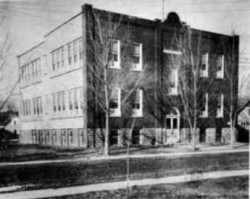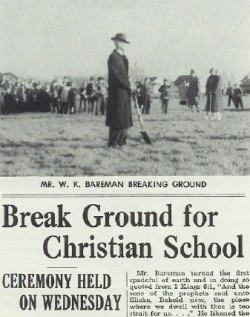 The Foundation of Zeeland

In 1915, a small group of Christian parents decided to place Christ and Biblical truths at the center of their child's academic development. They founded Zeeland Christian School in a four-room building on Cherry Street.

Current Location

By 1948, Zeeland Christian School outgrew the Cherry Street campus and moved to its current location at 334 W. Central Ave. 

Since then, there have been many additions, renovations, and improvements. 

ZCS Today

Today, the school is made up of more than 150 faculty and staff who teach over 1,000 students each week! Our program offering are English, Spanish Immersion, Mandarin Immersion, Inclusive Education, and three preschool sites - Creation Ridge, Central Ave., and Drenthe.