Head of School Note 8.25.21
ZCS Community,
Allow me for a moment to have this proud administrator moment: I'm beginning my 20th year in Christian school leadership, and yesterday was the best first day of school I ever experienced. I walked around the entire day beaming like a proud parent as I watched the students interact with their friends, teachers establish rhythms and routines with love and care, and new principals actively serve teachers and students.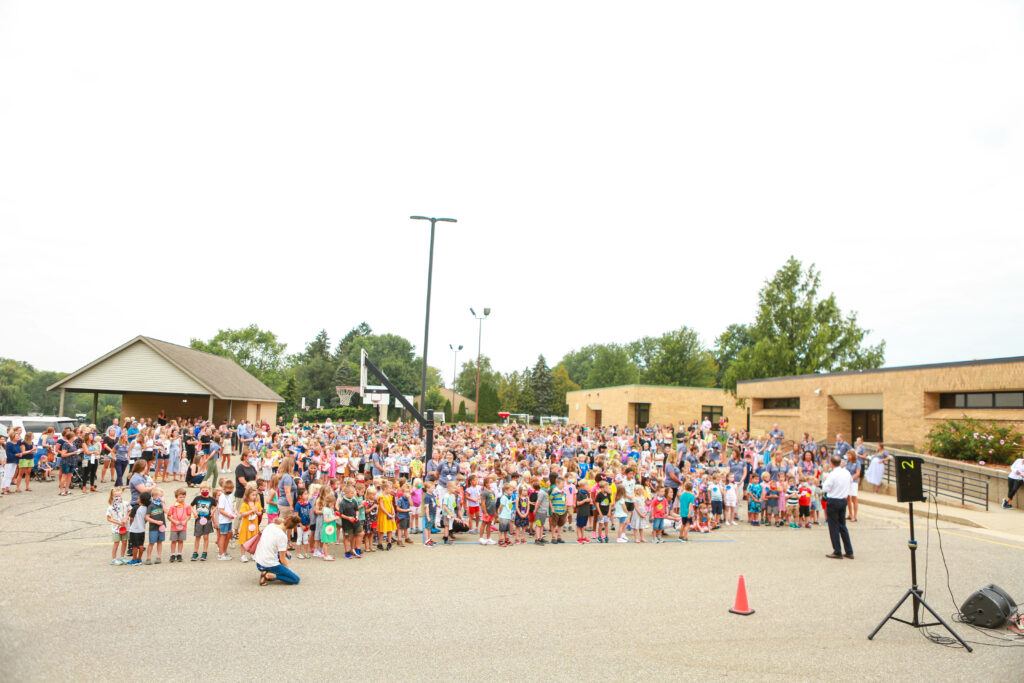 I've worked in great schools, and while we will always work to improve, this is a special and unique school community. From the moment children walk through the doors to the moment they walk out, they are reminded of their worth in Christ. They are created for a purpose! Throughout the summer, I prayed our verse for this year over our students. "Each of you should use whatever gift you have received to serve others, as faithful stewards of God's grace in its various forms" (1 Peter 4:10).
At the start of each new school week, our staff joins together for devotions and prayer. We always finish by saying the Shema ("Love the Lord your God with all your heart, with all your soul, and with all your might, and love your neighbor as yourself"). As we said it together, it occurred to me that it was the first time we were able to say it together in person in 18 months after a year of meeting via Zoom.
A few minutes later, while on the front steps of the building, my two biggest hugs were for two parents. One is fighting cancer, and the other is dealing with a parent with terminal brain cancer. We then worshipped together in person, all 772 young fives through 8th-grade students and over a hundred parents and grandparents, for the first time in over a year.
In a few short minutes on the first day of school, I experienced the joy of these things that were not possible or allowed at the start of last year. While masks are still a part of our school life for now, this year is already much different than how we started last year.
Thank you for allowing us this privilege to partner with you as you "carry out [your] responsibility to instruct [your] children in the Christian faith."* ZCS is so much more than a school. It is a place where parents find support and encouragement and where children learn about God and His world in a welcoming, loving, and supportive environment. None of this would be possible without your support. Thank you.
What a great year we have ahead of us!
Burn Bright,
Tim McAboy
Head of School
P.S. If you picked up a ZCS window sticker during RAMS FEST, we'd love to see it on your car! If you still need one (they're free!), you can pick one up in the school office.