Love Rescued Me.
On December 2, 2003, Love rescued me when my daughter Lily was carried off the elevator in a hotel conference room in China and into our waiting arms, making me "Daddy."  Looking back on that day, I didn't know I needed to be rescued. To be honest, I thought I was doing the rescuing. But for me, on that day I finally-FINALLY-understood what it means to no longer live life for myself.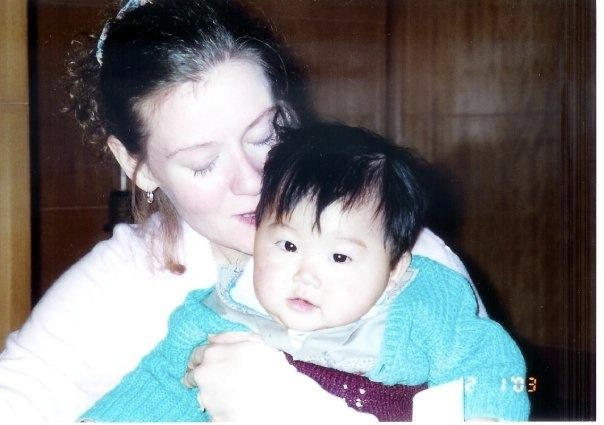 I wish it had happened sooner in one of the thousand moments God had tried to speak to me, telling me there's a better life than the one I was living for myself. It didn't happen then, but I thank God He continued to give me the opportunity to be rescued.
I know many of you have these same stories of a renewed faith and commitment that came in the first moments of parenting. The grace we're shown by the opportunity to be parents overwhelms me at times. Whether on birthdays or anniversaries of "Gotcha Days," it's important to reflect on the renewed commitments we made then in light of who we are today.  
So again this weekend we'll celebrate the day 14 years ago that we became a family. We'll watch the videos, look at pictures, and head somewhere of Lily's choosing for some fun together. We'll praise the God who adopted us, and I'll spend the day thankful that Love rescued me.