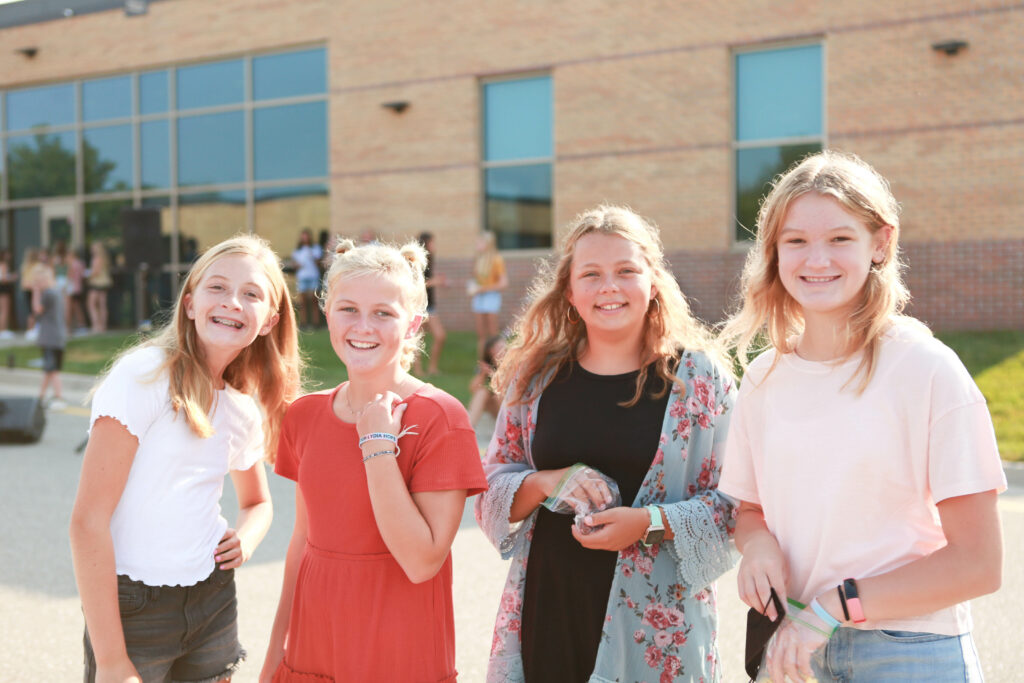 This morning started with a 7:05 AM circle of middle school ZCS team members gathering for a prayer over the year led by Mr. McAboy as we asked for God's blessing in all that we do. I have been asked throughout today, "How has your first day at ZCS gone with the students?" I already love my new job. Today was everything I could only imagine – I definitely get the front row to the Greatest Show!
Smiles, LOTS of ENERGY, friendship connections, and learning of classroom routines and schedules were all incredible signs of a GREAT first day in the ZCS Middle School today. A cherry on top for today was the opportunity to get the entire school and many parents back together for a time of worship outdoors as part of our opening convocation time. Mr. McAboy led us by sharing a message on our theme "Created for a Purpose" (1 Peter 4:10).
Our 6th-grade classes connected and got to create some skits, play a new version of Rock/Paper/Scissors, get to know their teachers, and so much more!
In our 7th grade, our students made lists describing some of their challenges of the past years and circled up for a very special time around a fire where they crumpled those up as we start a new year at school. Students played a fun game where they had to guess which of their teachers represented random life stories ("Can you guess which teacher has been to 21 national parks?"). This was part of the "Who am I?", "Who are We", "Who is He" activities that shape a faith foundation and bring smiles on day one.
Our 8th-grade teachers took time to introduce themselves, we learned that "Keyser" means "King" but as part of social studies programming our queens are Mrs. Williams and Mrs. Roskamp! I heard WAY more laughing coming out of 8th-grade rooms at times than I think I've ever heard in a middle school before. We are excited to see our 8th graders lead with us in this special middle school community! God is so good and we can clearly see Him in the start of our year.

In Christ,
Tim Paauw
Middle School Principal