Stronger achievement scores in all subjects and grade levels.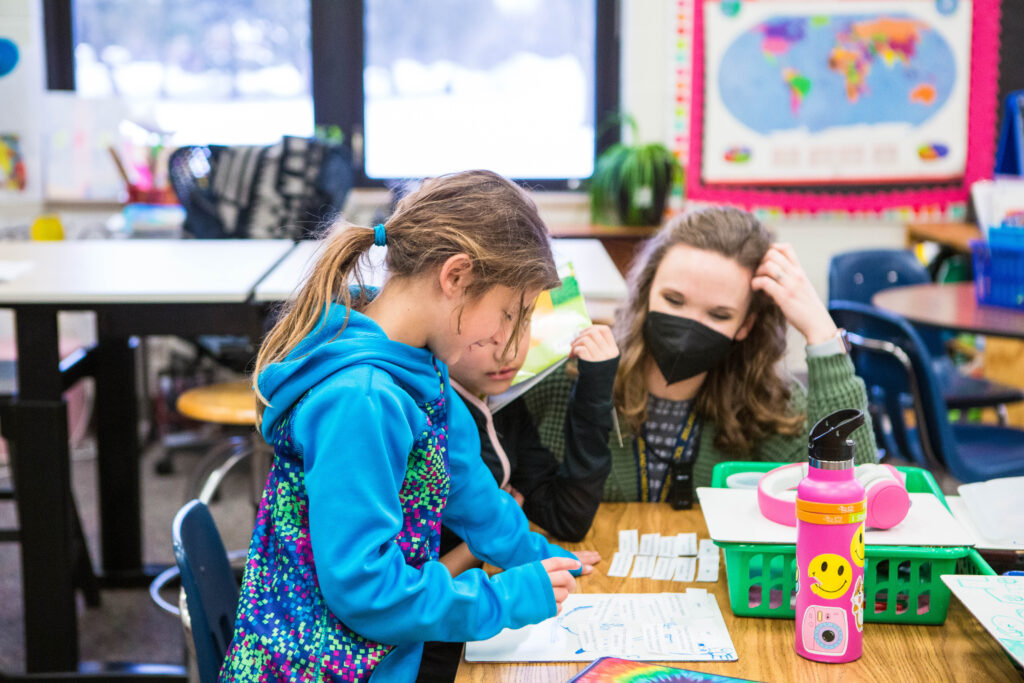 Last week, many of your students likely came home from school sharing about MAP Growth testing in their classrooms. I had the opportunity to help with testing in a few first-grade classrooms. It was inspiring to observe the calm leadership of our teachers as they navigated student logins, technology questions, and nerves. There are a lot of dynamics in each classroom on a test morning, and our staff handles it all with such grace. Parents, you would love seeing how teachers intentionally meet your children right where they are in so many moments throughout the week.
All students in first grade and up receive testing in math, reading, and writing three times each year–once each in fall, winter, and spring. These tests produce measurable data as one metric that assists teachers in meeting the academic needs of each student, while also providing an intentional assessment of student and grade-level progress. This translates into increased opportunities to ignite each student's potential.
Over the past five years, MAP Growth results have shown consistently stronger achievement scores in all subjects and grade levels. This reflects the growing health of ZCS, and while these scores to not define us, they are a significant barometer of academic rigor and achievement. Regular testing provides accountability and data that informs goals, school-wide decisions, and multi-tiered systems of support to identify student learning needs.
Testing in the fall showed strong student achievement and significant growth in math, and we celebrate that outcome. After several unconventional semesters and adaptations to learning environments since the spring of 2020, students are demonstrating resilience and positive momentum in the classroom. This is one of the many ways your children continue to shine.
Thank you for the incredible support you provide to your children, their teachers, and all of our staff and leadership. It is wonderful to be in partnership with you!
Burn Bright,
Tim McAboy
Head of School