New ZCS Preschool Director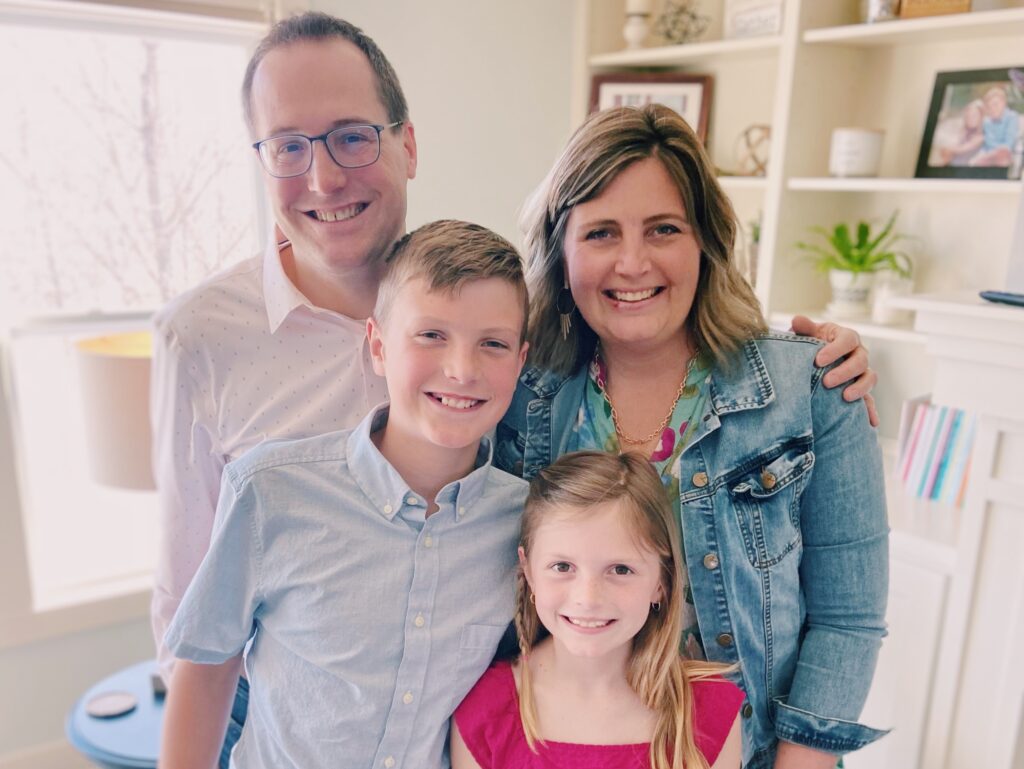 Alicia Zandstra is the new preschool director for Zeeland Christian School. She graduated from Holland Christian High School and then received her Bachelor's of Social Work from Calvin University. She is a lifelong learner and took classes in early childhood education during her time as the Lakeshore Little People's Place Providence Site Director the past 13 years.
Alicia and her husband Chris are current ZCS parents to Eli and Lydia, who are in 5th and 3rd grade. Eli is in the English program, and Lydia is in Spanish. Their family attends Providence Church, where Alicia's service includes Children's Ministry, Welcome Desk, and she recently served on the Executive Elder Board.
Her children attending ZCS was a catalyst for her desire to one day be a part of the staff. She said, "Ever since my two children started at ZCS, my love has grown for the community at ZCS. I admire the heart of the staff in the building with the love, care, and concern they have for their students."
Mrs. Zandstra has a personal fire and drive that reflects the mission of ZCS. "I strive to build a team of professional leaders, a diverse community, and a faith-based environment that educators, parents, and kids want to be part of," said Zandstra. "Seeing children grow spiritually, physically, emotionally, and educationally is something that I find joy in - seeing their hearts spark and Burn Bright for Jesus. That is my goal."
Current ZCS preschool director Nancy Pyle has collaborated with Mrs. Zandstra for years. "When Alicia and I would connect through the Ready for School board or to learn from each other, I always said, 'Alicia, if I ever leave ZCS, you're the one I want to take my place.' So to see this transition happening gives me great peace knowing our kids, parents, and teachers are in such loving hands."
ZCS Head of School Tim McAboy talked about Alicia being the lead candidate among several great applicants. "Whenever you have several candidates who would do a great job, you know there is a strong love for an organization - and that's what we saw again through this process. Alicia will do a fantastic job leading our teachers and coming alongside parents and kids. ZCS is blessed to have her."
When asked what she wanted ZCS parents to know about her, Mrs. Zandstra replied, "I am here for you! There are a lot of big decisions you have to make in these formative years. I want to have an open door, open phone, open email, whatever it is - I want to communicate well with you and help you through these years of changes and growth. And we want the best fit for your child at ZCS."
In proper preschool director form, she wanted to make sure all the kids knew she was thinking about them too. "And to all the ZCS preschoolers, I am so excited to meet each of you and get to know you as the person God created you to be!"
Mrs. Zandstra will begin her role on July 1.
泽兰基督教学校 – Escuela Cristiana de Zeeland – Zeeland Christian School is a threeschool – 8th-grade Christian school in Zeeland, MI. ZCS offers a non-traditional English program, the only 100% Christian Mandarin Immersion program in the Midwest (4yr olds-8th grade), the largest and the most established Christian Spanish Immersion program in Michigan (3yr old-8th grade).
Along with a diversity of program offerings, we are blessed with a diverse staff with 12 different countries of origin represented amongst our faculty. The culture of Zeeland Christian may be most impacted though by the second oldest Inclusion program in North America. Every child is celebrated for their unique abilities and loved as a child of God.
Enrollment: If you would like information regarding enrollment or to schedule a tour, please contact Nakisha at ndejong@zcs.org. You can also visit www.zcs.org/explore to learn more.
Financial Support: We rely on donations to make up nearly 10% of operating expenses. If you would like to financially support the mission of ZCS, please contact Jennifer Schafer - jschafer@zcs.org, visit zcs.org/support to learn more, or zcs.org/give to make a donation. Thank you!