ZCS Welcomes New School Resource Officer
We are thankful for our partnership with the Zeeland Police Department and their commitment to keeping our school and community safe. At ZCS, we are assigned a School Resource Officer to protect the safety and security of our students, staff, and campus. In addition, they attend many school academic and sporting events and act as mentors, sharing their knowledge of life skills. School Resource Officers also participate in classroom activities, such as teaching the T.E.A.M. (Teaching, Educating, and Mentoring) Program and speaking on valuable safety-related issues.
Many of you are familiar with our School Resource Officer and former ZCS graduate, Sgt. Brian Breuker. He will be ending his 8th year in this position, and we are incredibly grateful for the positive partnership we've shared with him. Sgt. Breuker looks forward to seeing familiar faces around town as he continues serving our community in his new role at the Zeeland Police Department.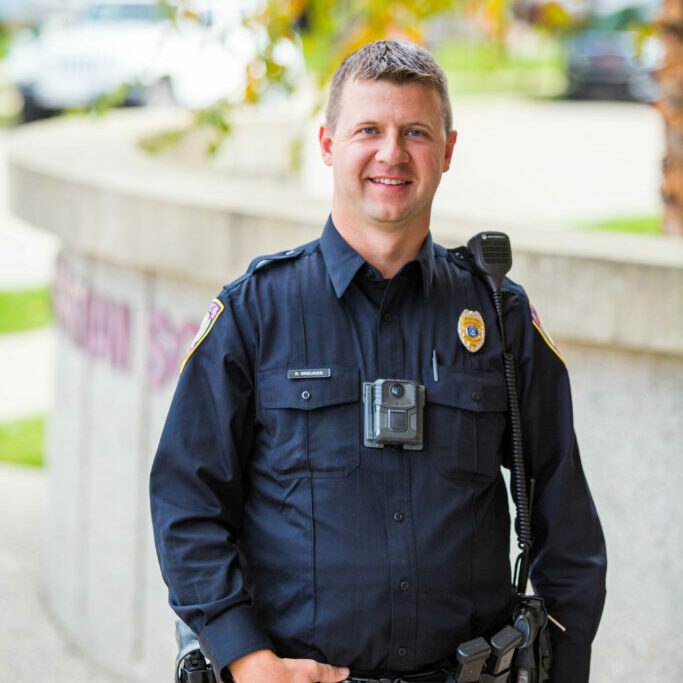 "I have always felt welcome at ZCS and have loved getting to know the staff and students.  When I talk to others about ZCS, I mention to them that this is how a school should feel. It is a welcome, loving, and safe place." - Sgt. Breuker
Although we will miss Sgt. Breuker, we're excited to announce that Officer Dylan Ousley will be joining us as our new School Resource Officer with the Zeeland Police Department. 
Officer Ousley grew up in Chelsea, Michigan, and moved to attend college at Grand Valley State University, where he obtained a Bachelor's Degree in Criminal Justice. The Zeeland Police Department hired him in August 2019 after graduating from the Grand Valley State University Police Academy. Since joining the Zeeland Police Department, he became certified in Crisis Intervention (CIT) to help those suffering from mental health illnesses.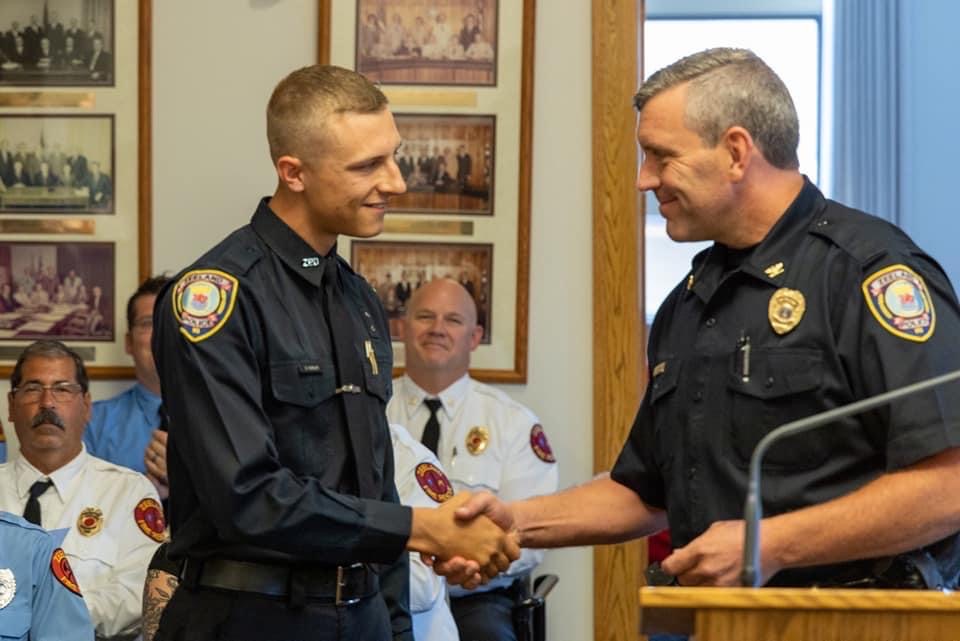 "I am excited to be the new School Resource Officer for Zeeland Christian School. I find it a privilege and an honor to work alongside the staff and students at ZCS. I look forward to the opportunity to keep school a mentally, emotionally, and physically safe place for students to learn and thrive. I am excited about this new chapter in my career." - Officer Ousley
ZCS welcomes Officer Ousley, and we look forward to continuing our partnership with the Zeeland Police Department in keeping our school a safe and happy place!