Teacher Spotlight: Alex Zhou
Written by Megan Smith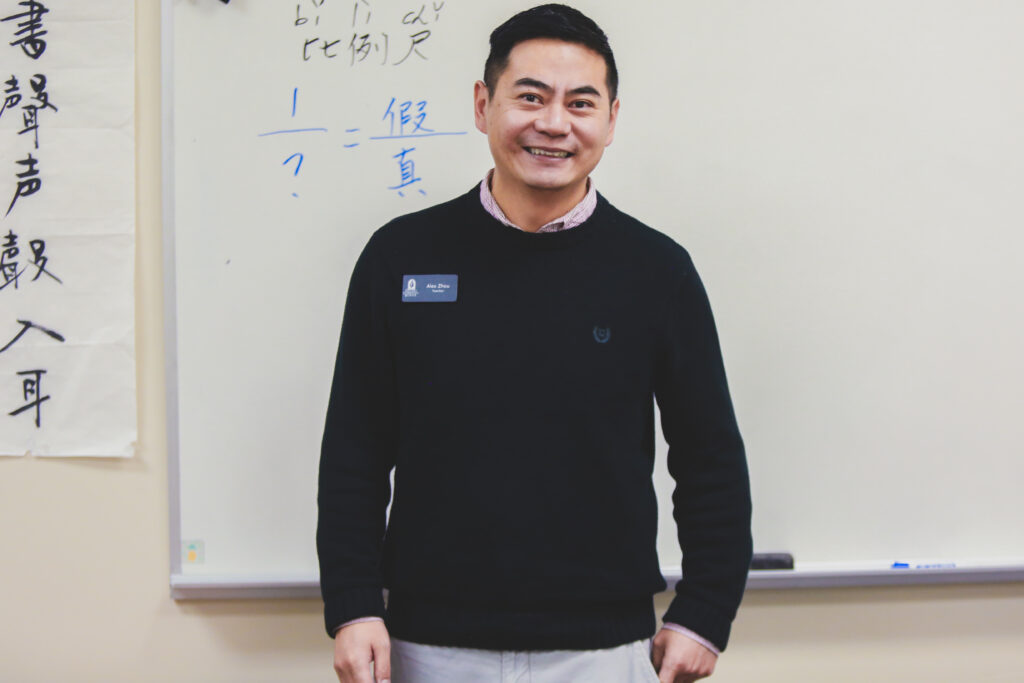 Alex Zhou teaches sixth and seventh-grade Mandarin Immersion at Zeeland Christian School. He has been married to his wife, Kristi, for 11 years. Keeping them busy, they have four daughters, 9-year-old Samantha, 6-year-old Hannah, 4-year-old Nicole, and 2-year-old Emily. Alex and his wife met each other in China, when Kristi was there as a missionary, serving as an English teacher.
Not growing up in a Christian family in China, Alex did not come to know God until later in his life. The school he was working for at the time provided Chinese language and cultural skills to the Westerners who were hoping to preach the gospel as a mission in China. His students were Christians from all over the World, and he found himself becoming drawn to knowing God. He found himself deeply impressed with what his students were teaching him in terms of loving others, and their overall thought process, and felt completely changed. He eventually started attending Bible study and church services, which led to fully committing himself to Christ.
It's now been six years since Alex and his family moved to the U.S. With his in-laws located in Grand Haven, the Holland/Zeeland area was an attractive landing spot for the Zhou's. A young couple at the church they started attending happened to be teaching at ZCS at that time and introduced Alex to the school. 
Alex has now been teaching at Zeeland Christian School for three years. The Christ-centered community and kind and caring people are some of the reasons he loves being part of this school. Alex loves getting to share his faith freely and thrives working at a place where Jesus Christ is the focus of it all. Attending all school chapel is exceptionally special for him, as he takes great joy in worshiping God with coworkers, parents, grandparents, and students.
Outside of Alex's life at ZCS, you will find him cooking traditional Chinese food for his family at home, playing with and reading books to his daughters, and sometimes staying up all night reading a good book himself. If that isn't enough to keep Alex busy, he is currently in his 3rd year pursuing his Masters in Curriculum Instruction at Calvin University. He also spends countless of his summer hours translating the Bible for future lessons.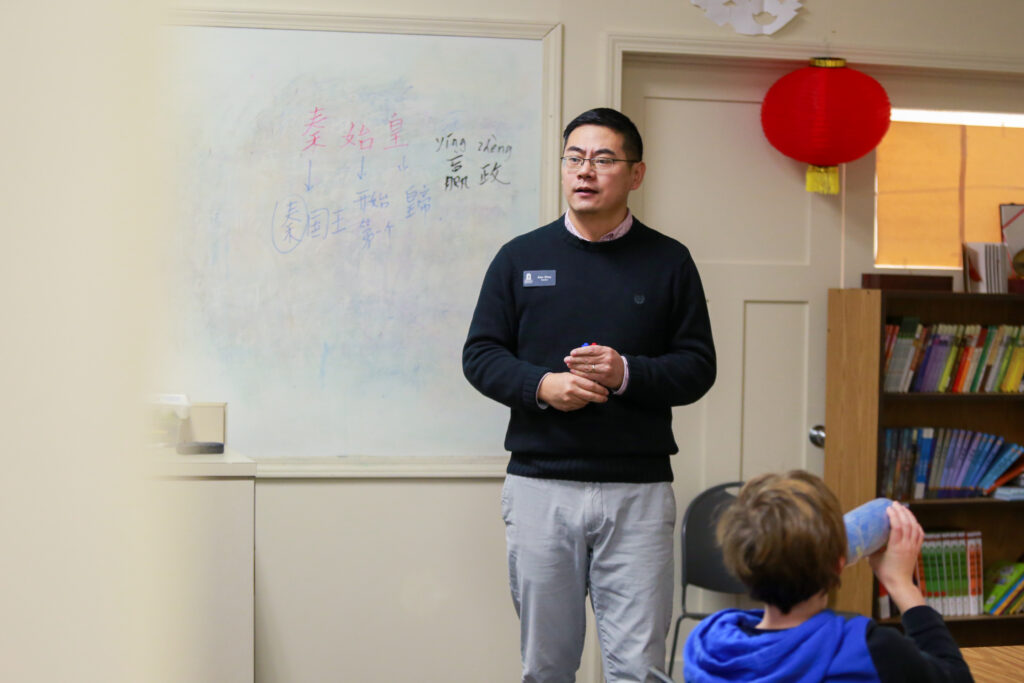 Overall, Alex hopes that he can influence his students to keep their eyes and minds open to explore. There is so much going on and to see in this great big world, and he always encourages curiosity. In the years to come, Alex visualizes his students using their language skills in other countries, living their lives, working at jobs, but ultimately, utilizing their skills to spread God's Word.