Teacher Spotlight: Morgan Swartz
Written by Megan Smith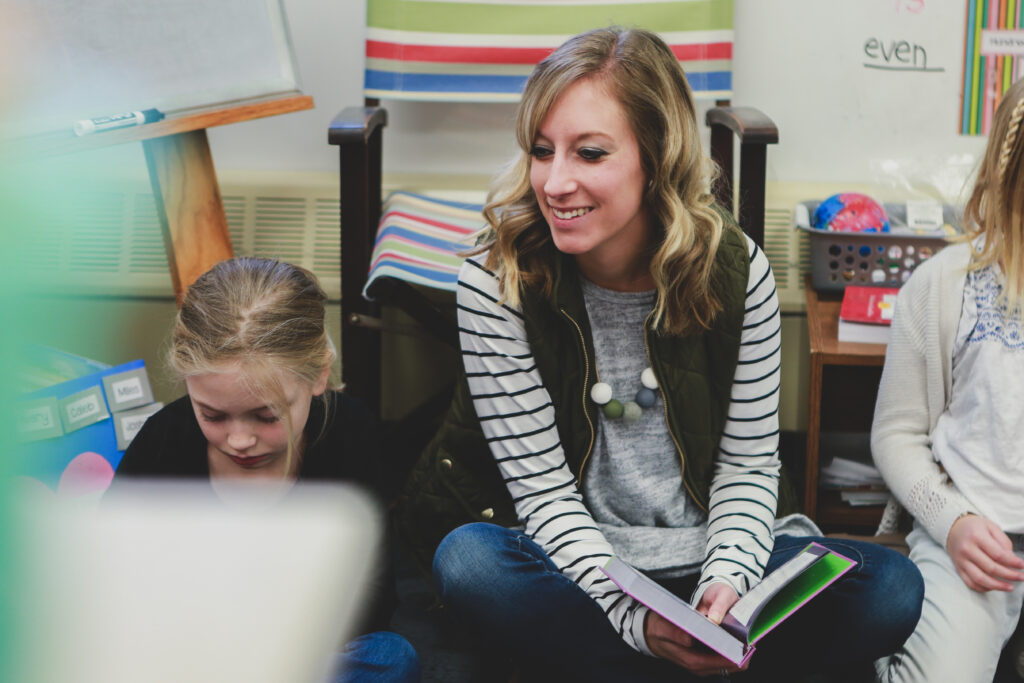 Morgan Swartz started teaching at Zeeland Christian School 7 years ago, right after graduating from the teaching program at Calvin University. Her first time walking into ZCS, she knew it was where she was meant to be. Immediately feeling God's presence all around, she knew how special the school. 
Before Morgan became a teacher, she spent seven years volunteering for Ada Bible's Lifeline program. During this time, she worked with young girls during their middle school and high school years. She was able to mentor and guide them, helping them navigate through difficulties. Morgan also felt God was using these experiences to shape her heart as well.
Morgan's appreciation of Christian education and her love of working with children was the perfect combination to fuel her desire to teach. Her appetite for traveling and exploring new places has dramatically influenced her growth in her faith and relationship with God. Morgan enjoys using maps, culture, and history to teach God's brilliance. 
A love of strategy board games provides a fun twist in her teaching approach. Incorporating board games into her classroom allows her students to have fun together while learning in a non-traditional way. All of which she feels will ignite curiosity and their desire to keep learning.
Morgan has been married to her husband Jesse for three years. Together they travel, boat, bike, and spend time with family and friends. Morgan doesn't like to keep her home life separate from her school life, though. One of her favorite yearly rituals is inviting her entire class to her home in Caledonia. It's there her students share a glimpse of her life and learn the history of her hometown.
Morgan has an overall desire to share God's great love and provide her students with real experiences that allow them to feel it. Her love for her students and teaching is evident, as it pours out of her with delight. As Morgan is eager to teach for many more years at Zeeland Christian School, even seeing herself retire here one day, her story is far from over.