Teacher Spotlight: Carla Zastrow
By Megan Smith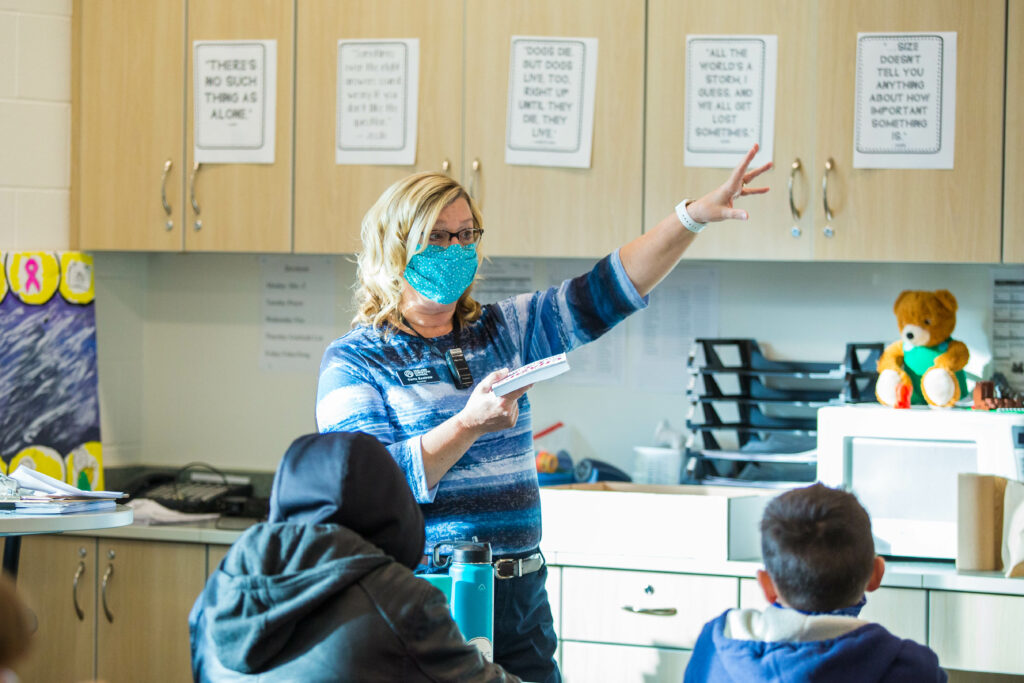 Being a middle school teacher takes a very special person. Carla Zastrow fits that description perfectly. She has taught at Zeeland Christian for nearly 20 years, and all of them have been in our middle school. Carla started teaching in California for one year, but she found her fit at Zeeland Christian.
Carla has been married to her husband, Scott, for 29 years. Scott runs a family business called Peerless Land and Water. They have two children, Alexi and Cody. Alexi is a fifth year senior at Olivet Nazarene University in Bourbonnais, IL. She is majoring in Biology and Psychology and is in the process of applying to grad schools to focus on Immunology. Cody is a sophomore at LeTourneau University in Longview, TX. He is in their Mechanical Engineering program.
After spending 10 years at Zeeland Christian in the 6th-8th grades (and teaching many of the current ZCS parents), Scott and Carla moved back to California for a few years for Scott's job. Carla taught 7th grade there, but after a few years they realized that Michigan was a better fit for their family. In 2010, Carla returned to Zeeland Christian and is in her 11th year here.
One of Carla's passions is understanding the human brain. She says that if she wasn't a middle school teacher, she would have been a surgeon. She is passionate about understanding how people are wired, and this is evident in her research on the adolescent brain. She has studied with the Hope College Midwest Brain and Learning Institute, and she is able to use this knowledge every day in the classroom. "Middle schoolers generally don't have filters and dare to take risks. While many see this as a negative, I think it is so interesting. I love to help them understand why this is and challenge them as well," Carla shares.
In her free time, Carla loves to travel. She and her husband have camped in more than 22 National Parks, and they are hoping to tour Alaska when the borders reopen. Their kids think it's unfair that after camping in tents and a pop-up for many years, Scott and Carla now have a trailer for "glamping." Carla also spends time reading, especially adolescent literature.
"I love that Zeeland Christian takes a relational approach to learning. It is so important to understand the kids and where they're coming from, rather than just pushing the curriculum," Carla says. She loves ZCS because of the people, from the administration, to the 7th grade team that she gets to work with, to the students. It is very important to her that she can share her faith in class and that ZCS is a Christ-centered school. Carla is a gift to Zeeland Christian and is loved by her students for her humor, patience, and understanding.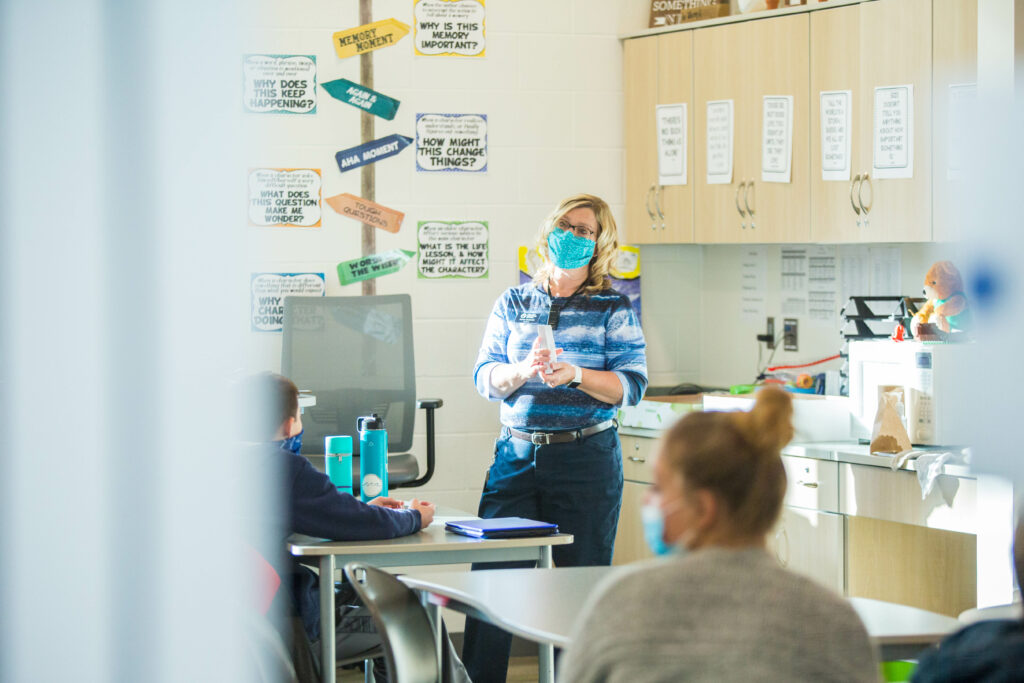 泽兰基督教学校 – Escuela Cristiana de Zeeland – Zeeland Christian School is a threeschool – 8th-grade Christian school in Zeeland, MI. ZCS offers a non-traditional English program, the only 100% Christian Mandarin Immersion program in the Midwest (4yr olds-8th grade), the largest and the most established Christian Spanish Immersion program in Michigan (3yr old-8th grade).
Along with a diversity of program offerings, we are blessed with a diverse staff with 12 different countries of origin represented amongst our faculty. The culture of Zeeland Christian may be most impacted though by the second oldest Inclusion program in North America. Every child is celebrated for their unique abilities and loved as a child of God.