Teacher Spotlight: Erin Armas
Written by Megan Smith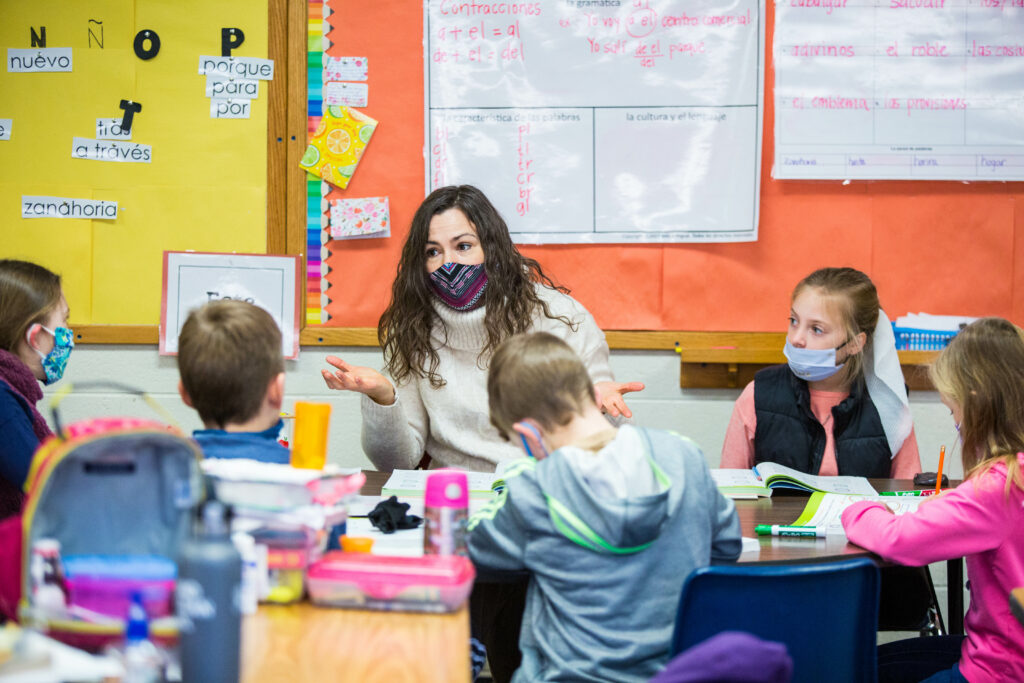 This year, ZCS welcomed Erin Armas as the new 3rd grade Spanish teacher. Erin's teaching history includes teaching at a public school in Charlotte, NC, homeschooling her own children, teaching in a homeschool co-op in Guatemala, and even teaching online college and language classes. While serving and living in Guatemala, she hosted visitors whose children were attending ZCS. They spoke very highly of the school and this left a lasting impression on Erin. Coincidentally, her family was coming on a furlough to West Michigan. She initially had her first conversation with Carrie Papay and soon made many more connections. Erin felt the same message from every person she met at ZCS, 'You belong here".
Erin is originally from a small town in upstate New York, near Niagara Falls, with a population of only 1,000 people. Not having grown up in a Christian home, her path to knowing God didn't begin until she was 23 years old. Christ has empowered Erin to overcome many hardships she endured in her past, leading her on a life changing journey of serving and loving others. Her personal experiences have been particularly beneficial in helping her students to know their own identity in Christ. She believes this will give them the tools to navigate problems in life or school with confidence. Erin enjoys being around young people, finding interesting, inspiring and fun.
Outside of teaching, Erin is happily married and has 3 children. Her oldest child Daniel (16) is a junior at Unity. Her daughter Sophia (11) and younger son Samuel (7) are in 6th and 2nd grade at ZCS. She and her family love spending time together, playing games and taking their dog for walks. Erin puts all of her trust God and is excited to know it was His specific plan that she and her family ended up at ZCS.
泽兰基督教学校 – Escuela Cristiana de Zeeland – Zeeland Christian School is a threeschool – 8th-grade Christian school in Zeeland, MI. ZCS offers a non-traditional English program, the only 100% Christian Mandarin Immersion program in the Midwest (4yr olds-8th grade), the largest and the most established Christian Spanish Immersion program in Michigan (3yr old-8th grade).
Along with a diversity of program offerings, we are blessed with a diverse staff with 12 different countries of origin represented amongst our faculty. The culture of Zeeland Christian may be most impacted though by the second oldest Inclusion program in North America. Every child is celebrated for their unique abilities and loved as a child of God.