Teacher Spotlight: Makenna Hoekstra
By Megan Smith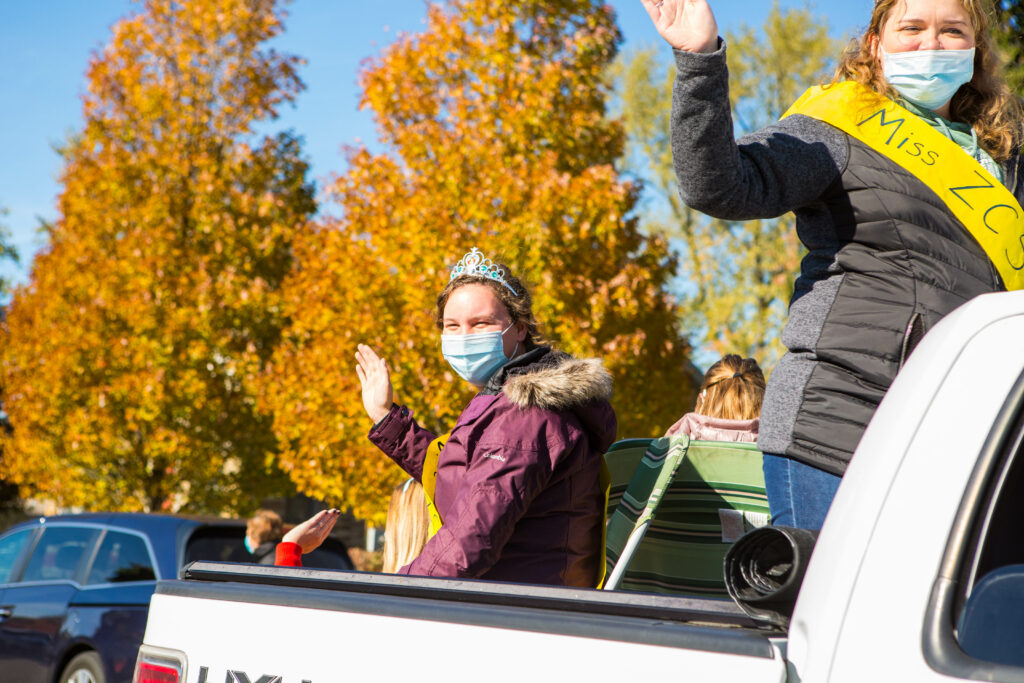 Makenna Hoekstra chose to teach at Zeeland Christian because of the tremendous impact the school has had on her life. She graduated from ZCS in 2012, went to Holland Christian for high school, and got her education degree at Cornerstone University. She is currently teaching 6th grade Math and Social Studies. Although she had other ideas about the plan for her life, God made it evident that ZCS was where she was called to be. Makenna was one of the many college seniors in 2020 that were forced to end their college careers early and search for jobs amidst a global pandemic. This was very difficult with so much uncertainty about education, and she had many stressful and intense interviews with other schools. Makenna shared that her interview at ZCS felt so comfortable and like a conversation. Despite being hired only two weeks before the school year began, she felt peace about it all.
"I chose to work at ZCS because I knew from my experience the impact ZCS teachers have on their students and the encouragement they give to their students. I love that ZCS works to teach the whole student and that ZCS is a community, not just a school," Makenna said. She strives to make that type of impact on her students and to help them become active citizens in their communities as Christians. Makenna feels blessed to have grown up in a loving and supportive home, and she chose education in order to be a stable adult in the lives of her students. It is very rewarding for her to watch students become excited about learning, and she loves when a new topic really excites them.
Makenna enjoys spending time with her family and friends in her free time. She also enjoys camping, going out to eat, and gardening. She has traveled to many places, and her dream trip would be to visit Ireland. She likes to read historical fiction and to watch Hallmark movies. Makenna shared that it has been great to see the excitement in the students and staff to be back at school this year! Makenna is a welcome addition to the ZCS community.
泽兰基督教学校 – Escuela Cristiana de Zeeland – Zeeland Christian School is a threeschool – 8th-grade Christian school in Zeeland, MI. ZCS offers a non-traditional English program, the only 100% Christian Mandarin Immersion program in the Midwest (4yr olds-8th grade), the largest and the most established Christian Spanish Immersion program in Michigan (3yr old-8th grade).
Along with a diversity of program offerings, we are blessed with a diverse staff with 12 different countries of origin represented amongst our faculty. The culture of Zeeland Christian may be most impacted though by the second oldest Inclusion program in North America. Every child is celebrated for their unique abilities and loved as a child of God.