Teacher Spotlight: Kevin Schonewill
Written by Megan Smith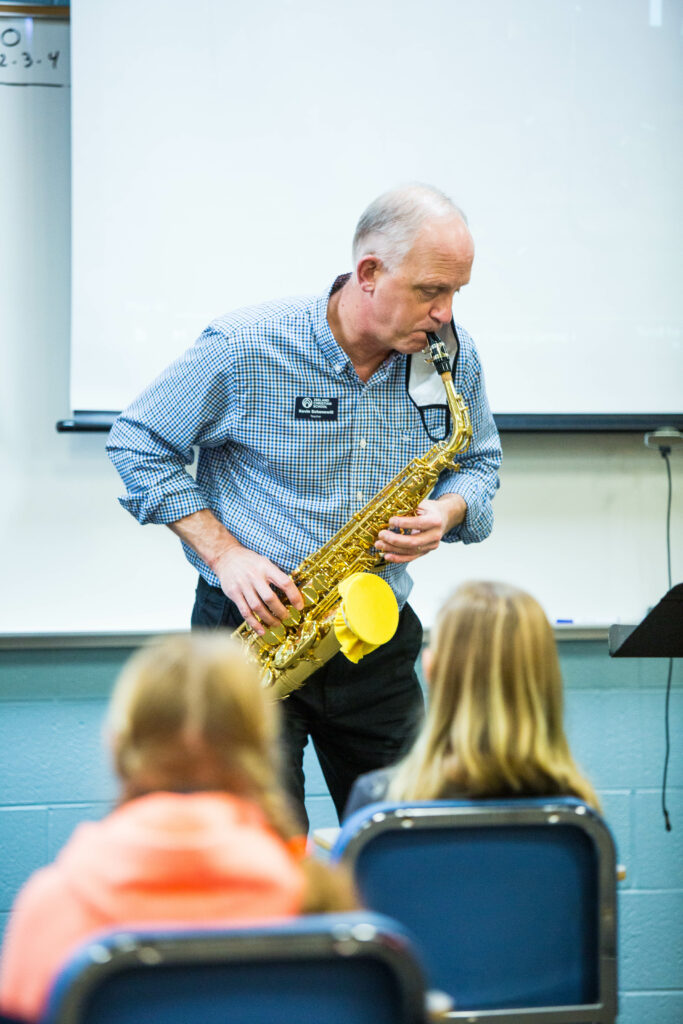 Kevin Schonewill grew up out on the Great Plains of South Dakota. His family was extremely musical, and 'doing music' in church was part of their identity as a family. In Kevin's younger years, his father owned a music store, where he would occasionally work. His shared deep connection between music and faith has made it difficult to ever separate the two. Viewing musical gifts as being given by God, Kevin sees this as a very specific way to honor Him and encourage His community.
As Keven became older, he chose to become a music teacher. He completed his Music Education degree at Dordt College (now university) in Iowa. It was during this time that Kevin learned how to pick up and play most any instrument you can think of, which is a much loved trait among his many students. Over the years, he has taught an impressive 30 years in 4 different Christian schools. Taking a 13 year 'detour' from teaching when he was hired as the Worship Arts Director at Calvary Church in Holland. It was because of this particular position that his family moved to the Holland-Zeeland area 24 years ago. About 11 years ago Kevin's oldest daughter, who was teaching at ZCS, let him know about an opening for a music teacher at the school. His daughters love for ZCS persuaded him to apply and he soon found himself back in the classroom.
One of the reasons Kevin wanted to go back into teaching is because of his desire as a teacher to be a 'fire starter' for his students. He enthusiastically takes joy in 'Fanning the spark of faith and the embers of musical talent into a flame!'. His greatest moments as a teacher are getting to observe his current or former students loving music and using it to serve the kingdom. He witnesses this in the eyes of a young student who sings a song with all their heart, or when he catches the satisfied smile of a band student after a song well played.
Kevin considers himself greatly blessed by his growing family. He has been happily married for 42 years, with 4 wonderful children and their spouses. He also has 10 fantastic grandkids, ranging in age from 14 years old to 1 month.
Although it's rare to find Kevin not teaching or doing music, he also loves to be outdoors. He and his wife enjoy traveling when they get the chance, especially out West. He is quite adventurous, with a love of hiking, biking and camping. Not to mention, mountain climbing is also on his list of hobbies.
Over the past 35 years Kevin has made it to the top of several notable peaks throughout United States, and has stood on the geographical highpoints of 49 states. Nature never fails to remind him of the hymn he learned as a child, and now passes on to his students: "This is my Father's world and to my listening ears all nature sings and round me rings the music of the spheres."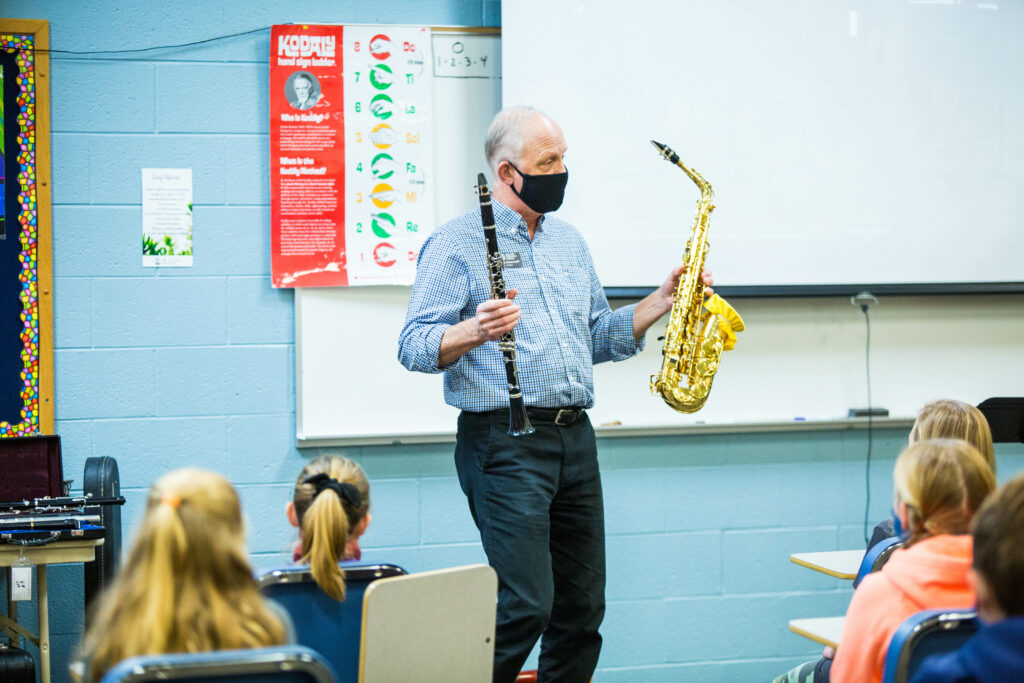 泽兰基督教学校 – Escuela Cristiana de Zeeland – Zeeland Christian School is a threeschool – 8th-grade Christian school in Zeeland, MI. ZCS offers a non-traditional English program, the only 100% Christian Mandarin Immersion program in the Midwest (4yr olds-8th grade), the largest and the most established Christian Spanish Immersion program in Michigan (3yr old-8th grade).
Along with a diversity of program offerings, we are blessed with a diverse staff with 12 different countries of origin represented amongst our faculty. The culture of Zeeland Christian may be most impacted though by the second oldest Inclusion program in North America. Every child is celebrated for their unique abilities and loved as a child of God.