Teacher Spotlight- John Buteyn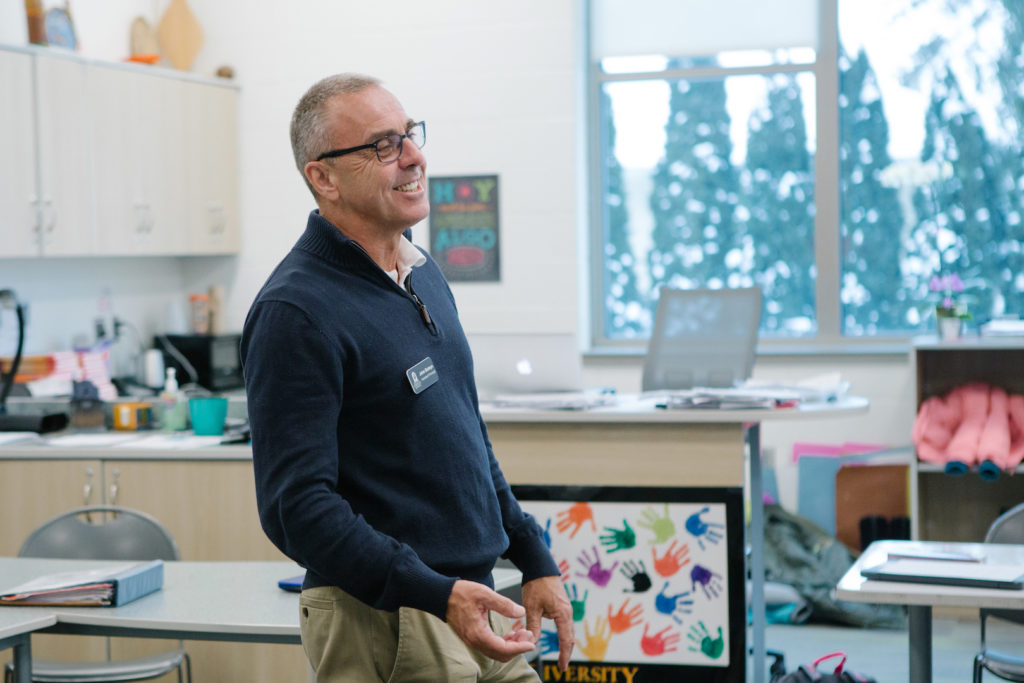 I was born in Waupun, Wisconsin, a small town in the central part of Wisconsin in a strong Christian family as the sixth of eight children. My parents were actively involved in both our home church and Christian school. My dad was always involved in serving on either the church council of elders or on the Christian school board. Our family's life was centered around family, church, and school. That is where my foundation of faith was set.
In my high school years, I was involved in tutoring elementary age kids in our Christian elementary school. When I attended Calvin College, I didn't have a good clear idea of what I wanted to do in my career and actually was probably fighting the call to be a teacher. I had an older brother and an older sister who were already teachers, and I thought it was sort of the default. During the first couple of years of college, God was revealing to me that teaching was to be my call and career. Although I resisted, as I stepped into my junior year of college and began my education program, I found this was where I was supposed to be. I was affirmed in that by the words of others and by a greater understanding of the gifts that I had been given.
I was happy to be hired in at ZCS. The Inclusion program was a very appealing piece of why I was interested in teaching here. Each of our moves was usually related to our family, and we can now look back and see that God was preparing us for each one. Every place including Zeeland has provided us opportunities and experiences for growth and challenge as well as opportunities and experiences where our gifts and abilities could be grown and used.    
I am motivated to teach every day by the fact that each of the kids that I teach is a unique and special creation of God. They have inherent value just because of that. Each and every day is different because I get to work with kids individually but also with a unique community of kids. It is challenging to bring together all of these different personalities and abilities and work with them to form a community in which they care for each other. Helping kids to grow through all the various challenges of adolescence, to help them appreciate one another, and to help them appreciate who they are and who they have been created to be is one of the greatest joys.
From teaching, I have learned that kids can tell if you actually care about who they are, not just as a student, but as a person. They want to be loved, listened to, and respected. I have learned that when kids know that you care deeply about them, working with them becomes so much easier. The engagement between teacher and student is so much more positive and productive when a strong relationship has been created. Because of the age of the students, along with their growing maturity, they are able to pick so much more out of scripture as we study. To be able to help them see the context of scripture gives them a more meaningful and more in-depth understanding of the story. I want kids to ask questions and begin to think more deeply than they have through their elementary years. I want them to accept the truths of scripture and make faith in Jesus their own.