The Osterinks: Beyond the classroom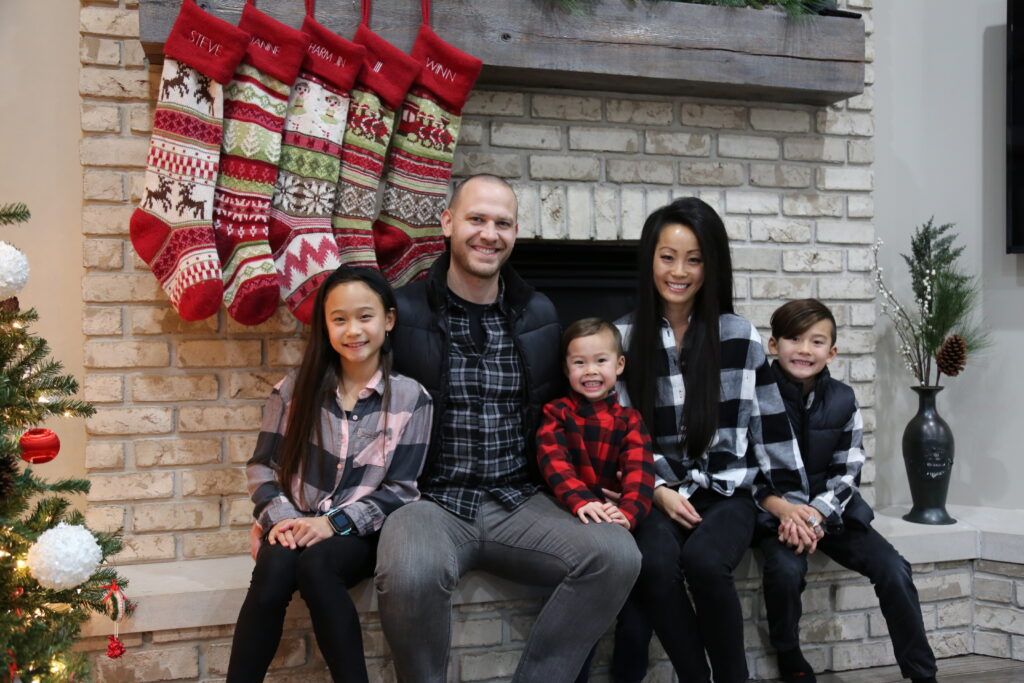 Our family has been involved with the Mandarin Immersion program at ZCS for over 7 years now. From our initial experiences up to today, we have been blessed to learn and grow new things with each additional year our kids are in the program. Though in the beginning we may have had hesitations around our kids learning a language we didn't know (nor did we feel we could learn it alongside them), we quickly learned that they were in the very caring and capable hands of truly wonderful teachers.
Of course, seeing our kids begin to acquire a language as difficult and complex as Mandarin in just a few short years is mind-blowing. But for us, perhaps the greater blessing has been getting to know the teachers, hearing their stories, and learning how their culture, upbringing, and faith propelled them to explore God's greater plan for their lives and ultimately brought them to our small city, Zeeland. None of their stories are the same and each one reflects God's providential wisdom, guidance, and hand in bridging their stories with ours. And further, each one shows how big our world is – and yet how connected we can be with those from the other side of it just by saying yes to a program like this!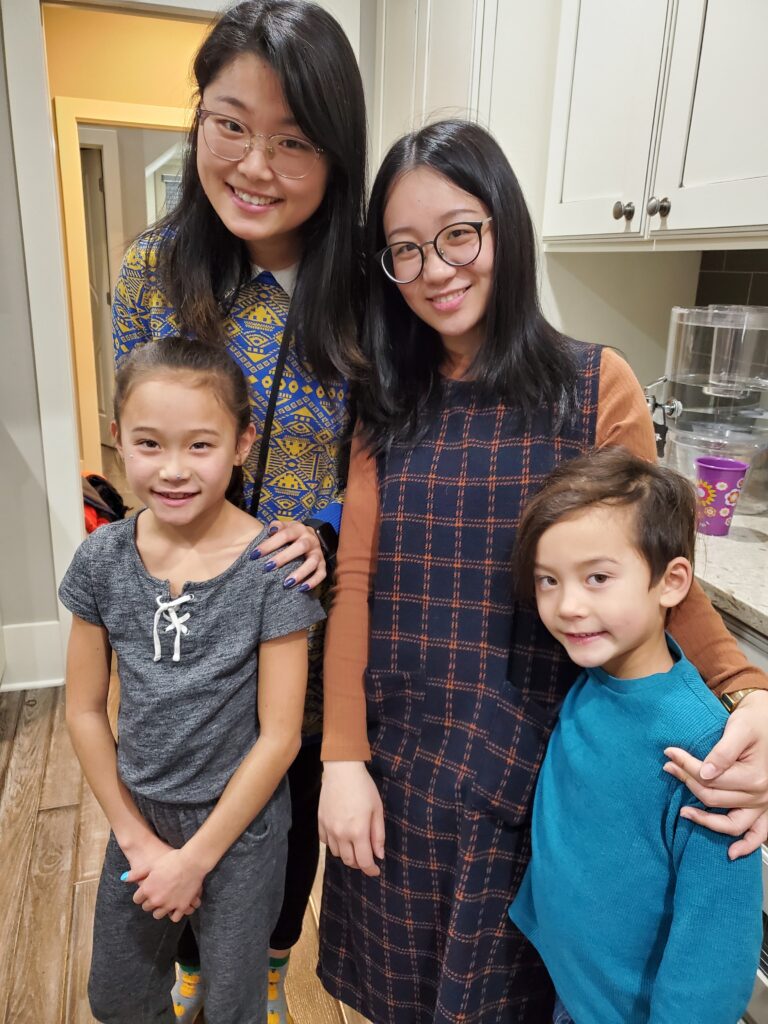 We met Hou Laoshi at the beginning of the 2019-20 school year when she first joined the Mandarin program as the kindergarten teacher. Xu Laoshi had been a helper in the Mandarin preschool program and we had met her the year prior because our middle son, Steven, was in preschool at the time. The two of them were roommates and in an effort to get to know them better the kids thought it would be really fun to have the two of them over for a real "American" dinner. So early in the fall, we did that. We made chicken potpie, cheesy potatoes, steak, and cookies for dessert! During dinner, we talked about meals we grew up eating as well as how much we love to try new things. Xu Laoshi and Hou Laoshi suggested that the next time we had dinner they show us how to make Hot Pots. We agreed to give it a try.
A couple of weeks later, they came over with boxes of ingredients from the local Asian market. We chopped, rinsed, inspected the new ingredients, and cooked! It was so much fun learning how to cook a traditional Chinese meal. But even more, it was incredible to see our kids learning to cook this meal alongside these two women, speaking Mandarin at the same time, and all in our own house. Knowing that these two (along with the rest of the Mandarin teachers, of course) are the ones guiding, encouraging, and teaching our kids every day in a language we don't understand about a culture we're not that familiar with is nothing short of awesome and we couldn't feel more blessed to be a part of it!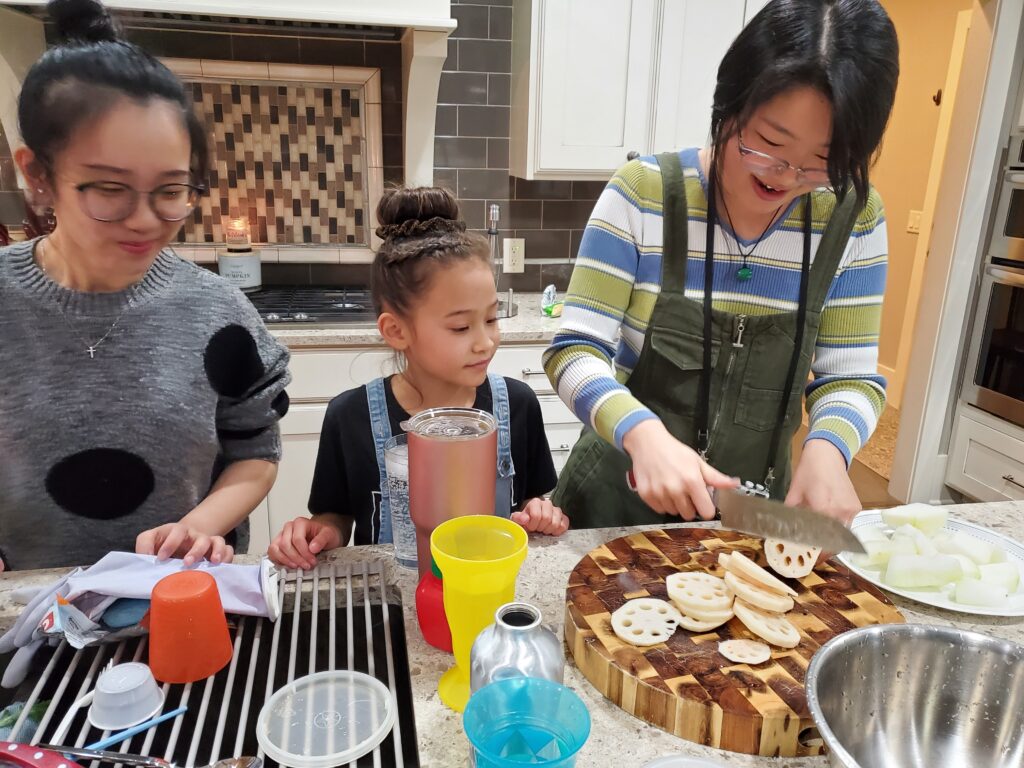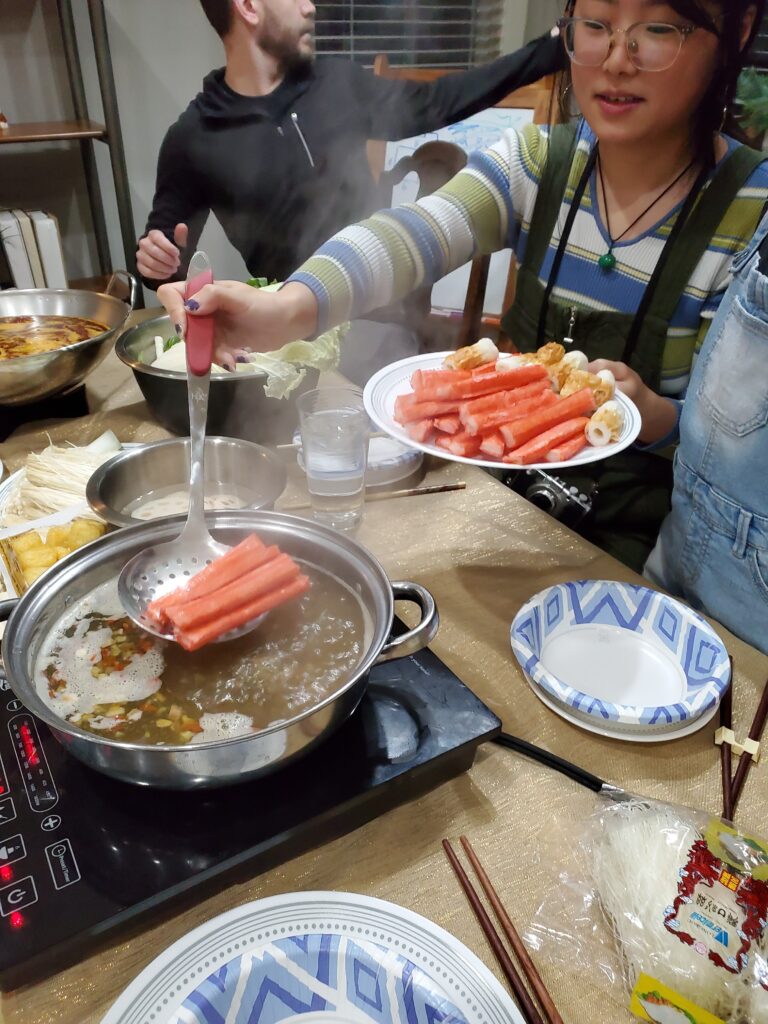 泽兰基督教学校 – Escuela Cristiana de Zeeland – Zeeland Christian School is the only threeschool – 8th-grade school in the Midwest where your child can learn in a Christ-centered and tri-lingual environment where all abilities are welcome and celebrated. It's what's best for kids – and that's what we're all about.
If you would like information regarding enrollment or to schedule a tour, please contact Nakisha at ndejong@zcs.org. You can also visit www.zcs.org/explore to learn more.