Audrey Veldhof Scholarship
Zeeland Christian School is honored to announce the Audrey Veldhof Scholarship. This scholarship, established by Mrs. Veldhof's daughter and son-in-law, Drs. Gwen and Robert Brandt, will be awarded to students in our summer school program. Families often have additional expenses related to the care and education of their child so the financial assistance of this scholarship allows the child to attend our summer school program.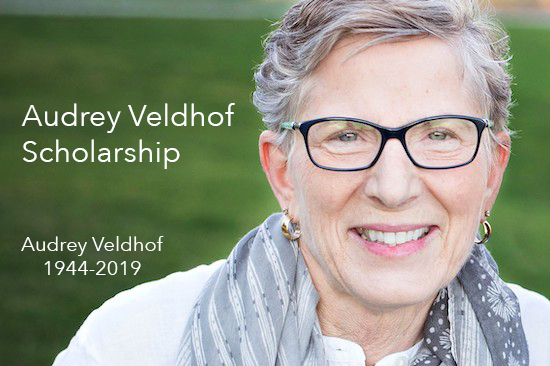 Audrey Veldhof knew the importance of inclusion. She knew how it impacted students, parents, and the culture of Zeeland Christian. She worked at ZCS from 1998 – 2010 primarily with upper elementary students. Audrey was a champion of inclusion in Christian education.
Former ZCS Dir.of Inclusion and Henri J. Nouwen award winner, Barb Newman remarked "Audrey had such a big heart especially for the situations and stories surrounding the students with disabilities. She paired that big heart so beautifully with a tenacious belief that each one could grow and learn and have friendships." Audrey was committed to making this happen with each and every student.
Jan DeJonge, who worked with Mrs. Veldhof at Zeeland Christian, remembers Audrey as one who "worked hard at teaching her students all school year long. She knew the importance of the summer program. She appreciated the fact that the summer school program provided the students a time to practice and maintain the skills they learned over the school year. It also gives them a place to go during the summer and socialize with their friends."
Read more about the life and legacy of Mrs. Audrey Veldhof here.
Contact
Peter Jenkins, Dir. of Advancement
6167722609
pjenkins@zcs.org
www.zcs.org