For the Love of a Teacher
As soon as her former students see her they rush in for a big hug. 
"Ni hao! Ni hao!" (Hi! Hi!)
Sonya Sulayman was a teacher in Zeeland Christian's Mandarin Immersion program up until two years ago. She came back from Indonesia last week for a visit and 13 families hosted a potluck to welcome her back.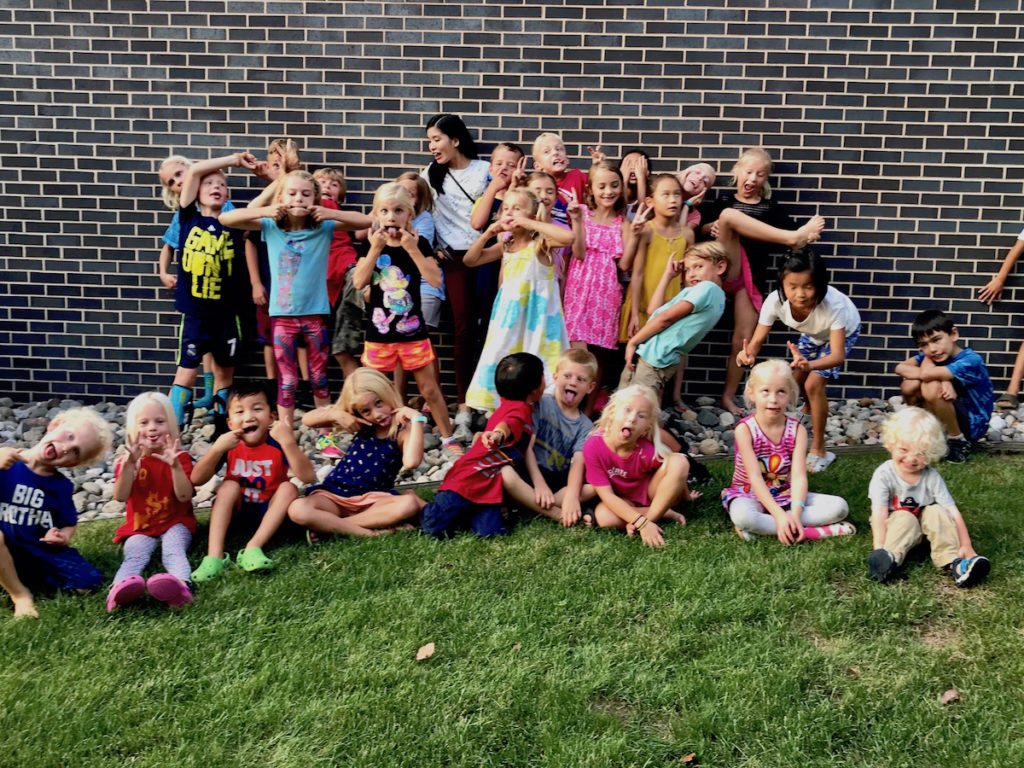 "It's been so nice to visit and catch up. Everyone has been very welcoming it almost felt like I never left!" said Sonya.
Sonya completed her student teaching at ZCS in both an English and Mandarin classroom. She then taught two years of Mandarin Kindergarten.
"The kids have grown so much and it's fun to think how much has changed since Kindergarten. I even got to experience a fire-drill and k-5 worship, so that sure feels like good old times. 🙂 I adore ZCS, worked with great co-workers and got to know many amazing families and I am so thankful for that! I know I always have a second home to come back to."
Sonya Sulayman, a former ZCS Mandarin Immersion teacher, spent part of her
vacation in the US helping out in ZCS Mandarin classrooms.
Families even went to the airport to send her off as she flew back to Indonesia. There were many tears, but as Kristi Van Dyk, ZCS parent and Mandarin Teacher Coach stated, "Sonya's love for these kids is deep and real."
Zeeland Christian School is a Threeschool-8th grade Christian school located in Zeeland, MI. ZCS is home to North America's oldest Inclusion program and West Michigan's most established Spanish and Mandarin Immersion programs. Our English, Spanish and Mandarin programs all place great emphasis on active learning experiences including Market Day, Mock Trials, and this year our 4th, 6th and School/Home Collaborative classrooms are working with a local design firm to redesign our playground into a nature-based playground. All of this happens under the umbrella of our mission to challenge the mind, nurture the Spirit and encourage obedience to Jesus Christ. Quite simply, it means: Love God. Love Kids. Love Learning!