For four years, I have driven 86 miles a day to be a part of what God is doing at Zeeland Christian School. That's 86,688 miles and 2,016 hours of commuting. As of this month, however, that's no longer the case! My wife and I have purchased a house in Graafschap and are thrilled to be official members of the Zeeland/Holland community.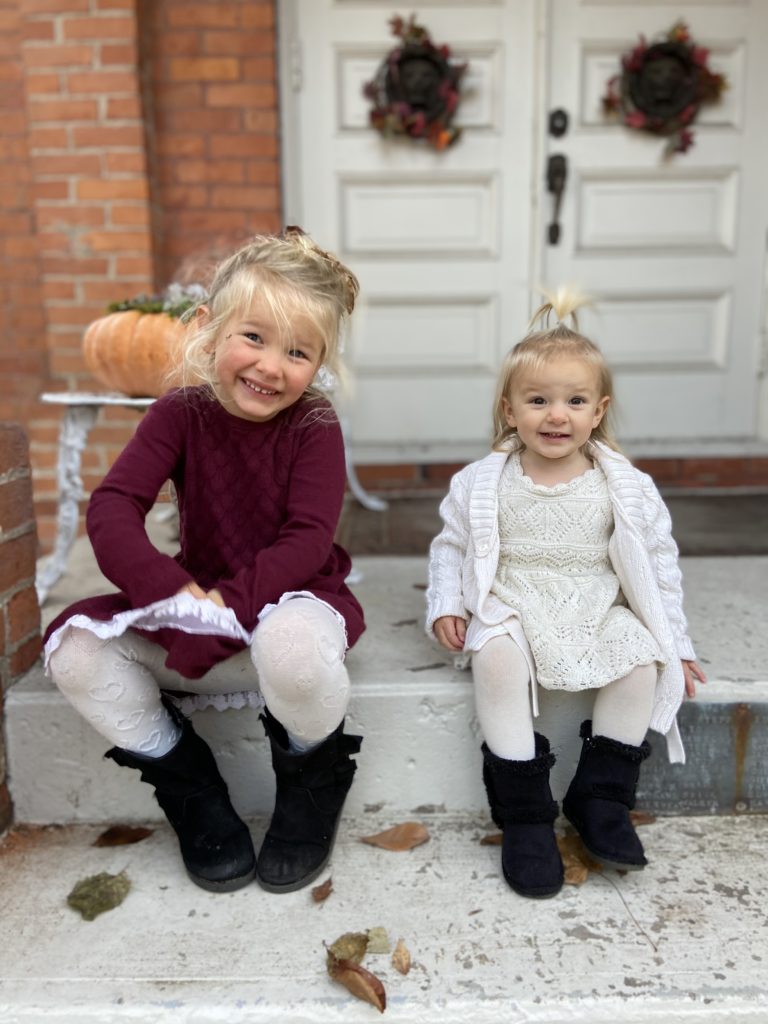 Why now? Yes, we love this area, but the reason we uprooted from what we know is for our oldest daughter to fully embark on her ZCS journey. Evie is four-years-old and attends Maestra Lambers' class four days a week. Evie loves learning Spanish and has even started beginning her prayers in her new language. Whether she continues in Spanish or transitions to English or Mandarin someday, we want to give Evie and her sister June the gift of an education at Zeeland Christian. 
As their dad, I want our girls to start every day in devotions and worship with their peers. I want them to learn about God when they study rocks, trees and leaves. I want Evie and June to find it normal that everyone is valued and included regardless of their ability. I don't want it to stand out or feel uncomfortable when they hear a language spoken that's not their own. I want our children to feel known and cared for by their teachers. I want generations and generations covering their school day in prayer!
I want them to experience the lives of those from other cultures. I want them to share experiences and struggles with those across the socioeconomic spectrum. I want our girls to have voices outside of our home, helping them to find their place in the Body of Christ and rooting their identity as HIS children.
I have the privilege of knowing ZCS legends like Jim Heeres, Bill Van Dyke, Steve Bouman, Mark Sneller, Mary Borgman, Geroge Heerema, Gertrude Van Haitsma and Lisa Timmer. I've heard stories of Peter Teune and I am forever changed by the life and work of my friend (and probably yours too) Barb Newman. The faith and legacy of these lives are why I want Evie and June to learn and grow at ZCS. This place is like nowhere else.
I believe there is no better place to invest your time, talent and treasure. "Be a part of what God is doing," is what my best friend, Will, told me recently. It's such sound advice, and it applies here at ZCS as much as anywhere. You can be a part of what God is doing in students' lives. Be a part of a teacher affirming the love of Christ being taught at home. Take part in a student learning about the creativity and imagination of God through a science experiment. Participate in empowering a single mom to "be able to give my child what is first in my heart for them — a Christian environment."
Would you consider a gift for a ZCS family? A gift of $100 or $250 goes a long way towards providing Christian education at ZCS for a families in need. Learn more and give easily at www.zcs.org/give.
Please continue to keep Zeeland Christian School in your prayers. Every day our teachers and students walk into school with your prayers echoing through the halls.
Burn Bright!
Peter Jenkins
Dir. of Advancement