We are excited to announce a new Zeeland Christian School logo! This new logo represents the values ZCS has always held dear while bringing a fresh and vibrant look and feel to our school. Throughout the entire history of our school, a flame has been present in each of our four logos. Symbolizing both the Word of God being "a lamp unto my feet and a light unto my path" (Psalm 119:105) and the Holy Spirit who manifested in the form of a flame at Pentecost.

In addition, we recognize there's a fire that burns in the hearts and minds of every student, educator and faculty member at Zeeland Christian School. It's a fire that drives us to be more innovative, more inclusive and better servants with every action we take. It's a God-given fire that burns in all of us, and for all of us, it burns bright.


There are intentionally three sections to this image of a flame to symbolize the Father, Son, and Holy Spirit, the trichotomy of our heart, soul, and might which are represented in the Shema Prayer we pray after every staff devotion and Board meeting, and the three languages taught in our school.

The circle encompassing the flame represents the all-encompassing love of Christ and the inclusion of every student. Regardless of the need, we strive to be a school in which every child is not only enrolled but fully included. Our students are growing to be adults who understand that our communities are better when everyone is welcome.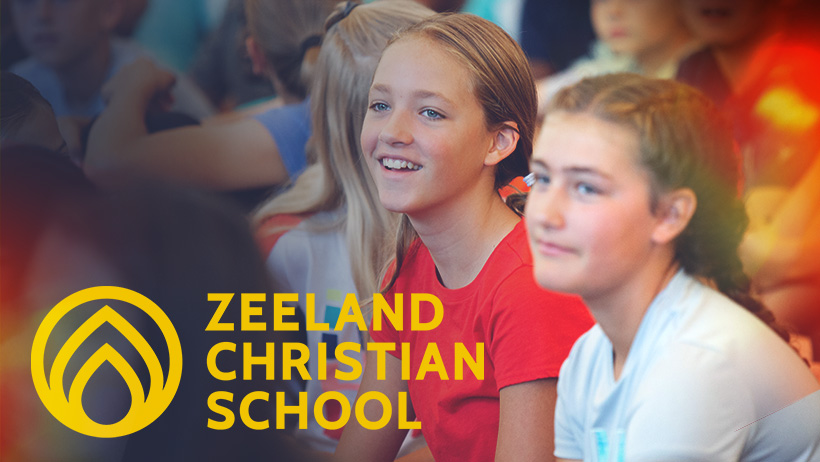 We continue to celebrate the good work God has done here and look forward to even better things in the years ahead. These are great days at Zeeland Christian School, where the love of Christ burns bright.

Sincerely, 
Tim McAboy, Head of School