Q & A with The Belleville Family
Meet the Belleville Family! We had the honor of sharing their ZCS story at the Legacy Event earlier this month. Watch their video to learn about their journey to finding the "unicorn" school for their children, and read their Q & A below.
We are the Belleville family: Maurice, Nicole, Olivier, Henri, and Enzo in heaven. We are from all over the world - Germany, China, Colorado, and Texas! Though we've had a lot of adventures, we are most excited about living here in West Michigan! We moved here in 2020 from Houston specifically for ZCS and the calm, beautiful lifestyle of the area. It is a blessing to be part of the Zeeland Christian family as we put down our roots.
Q & A with The Belleville Family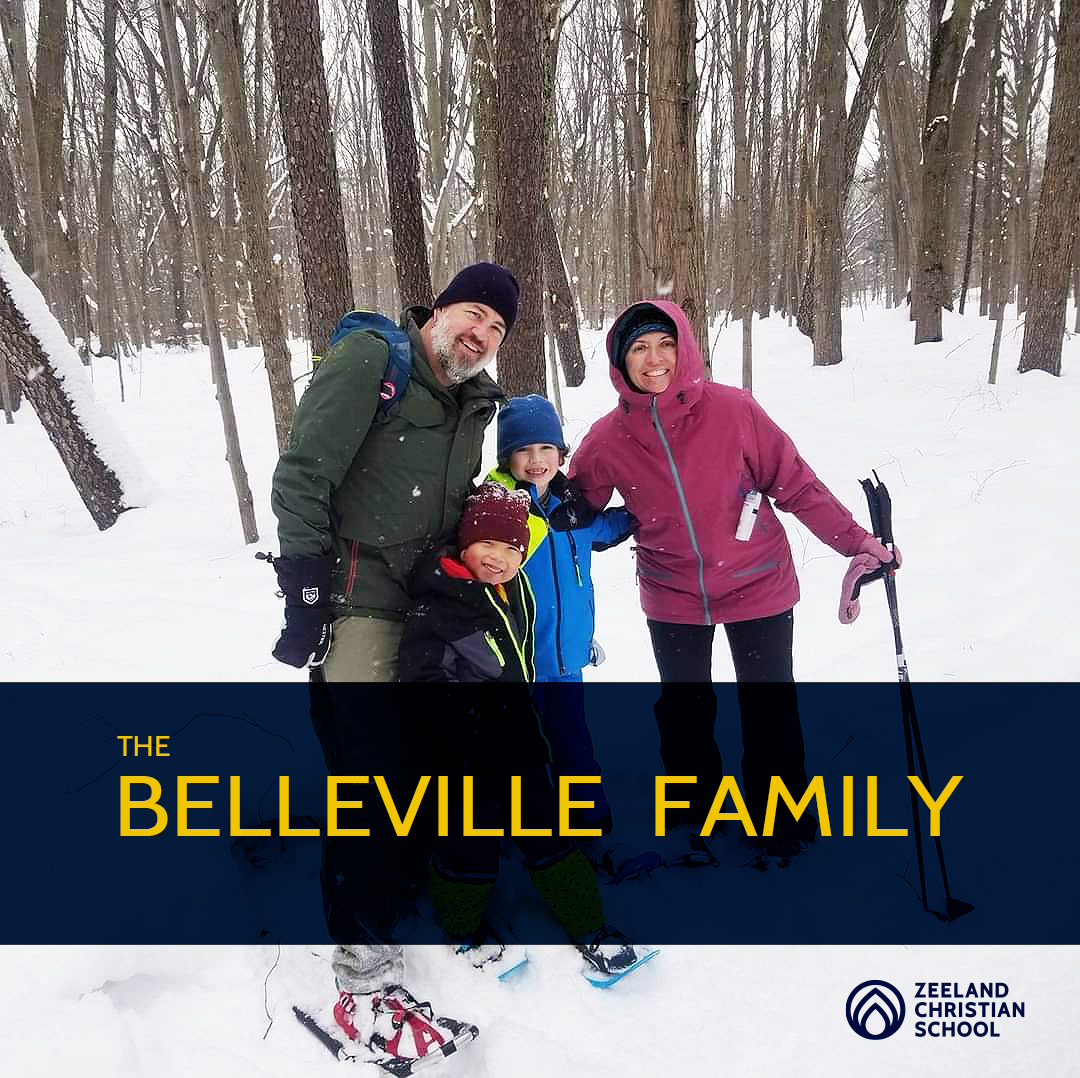 What do you love about Zeeland Christian?
We love the support we receive from the teachers and staff. Our kids feel loved and safe going there and don't have the same anxieties as they did at their previous school. It's a loving environment and our kids get to experience so many new things, including having God be part of their daily conversations.
In what ways have you seen your children grow in their faith as a result of their experiences at ZCS?
My oldest will pray out loud; he will hear of someone struggling and pray for them. Our youngest knows without a doubt that he is loved by God for being exactly who he is, which is a message repeated to him often at school.
What would you tell other parents to encourage them to consider enrolling their children at Zeeland Christian School?
Take the tour so you can feel the joy in the school. You will see that every kid is allowed to be their unique self and supported so that they can grow on their own time and in their own way; you will hear laughter and excitement; you will see people helping each other, and you will know your kids are safe.