Tim's Note
Parents,
I pray this update finds you well and enjoying the change of pace that summer brings. While August brings thoughts of school starting, it's not here yet! Enjoy these last 4 ½ weeks with your family!  
Our Open House for students and families in Young 5s-8th grade is August 22 from 4-6 PM. Come meet your child's teacher, drop off supplies, and connect with other families. School starts the following Monday, August 27.  

Plan to join us for our first annual ZCS Convocation on the first day of school. Our first-day chapel has been very well attended the last few years, and our hilltop service has not, so we've decided to combine the two events, joining together to praise God for the good work He will do in the year ahead. We encourage all parents and grandparents to attend.

Middle School (6th-8th grade)Parents, we are excited to offer a choice for your child's music class this fall! Please talk to your child and complete the google form that will be emailed later this week or early next week.

We have been busy giving many tours to prospective families. A few families are still making decisions, but it looks like we're headed towards record enrollment!  Thank you, parents, for being our biggest fans and sending your friends and families our way.

In the last few weeks, we've wrapped up hiring for the coming year.  

Kristin Baron will teach middle school choir and K-1 general music. A Holland Christian and Hope College graduate, Kristin currently serves as the Associate Director of Music at Christ Memorial Church in Holland.  

Weibao Zhang joins Danchao Zhang in the 3-5 grade Mandarin classroom. Weibao recently graduated from seminary in Dallas with a degree in Christian Education and is moving with his family to West Michigan this weekend.  

Yihua (Eva) Xu will be an instructional assistant in PreK and 1st/2nd Mandarin classrooms. She will also teach one-grade level section of Mandarin FLES. Yihua recently graduated from Grand Valley with a masters degree in linguistics.

Teachers Vince Hutt and Tom Joustra spend their summer leading our student work crew in cleaning every inch of our building. They do a great job, and we are so grateful for them!

It was a joy seeing so many of you out picking blueberries last week.  What a great community event! Check the Blue Note below for additional picking days next week. Thank you to school great-grandfather Don Windemuller and school dad Kyle Windemuller of Blueberry Prairie Farm for making this happen. 
Please don't hesitate to call or stop by if we can be of any help to your family.  We can't wait to see you and your children again soon!
Together,
Tim McAboy
Head of School
News
God is blessing Zeeland Christian through your generous donations. The Fiscal Year End Campaign this past June brought in close to $14,000. Praise God for how this money will advance the work at ZCS and continue to impact young lives for Him.
Opening Convocation: All parents, grandparents, and friends are invited to attend Opening Convocation on Monday, August 27 at 9 AM in the gym. 
Blueberries: Second Picking! Monday, July 30 - Friday, Aug. 3. 9am - 3pm. Blueberry Prairie Farm, 15410 Greenly St., Holland, MI 49424. $12/bucket and 25% of proceeds go to ZCS! Bring your own containers to put berries in after you pick. Cash or check only. Thank you and have fun!
Supply Lists 2018-2019  You may choose to purchase your own items from THIS LIST or you may choose to purchase online at ClassBundl.  
Transportation Forms: ZCS Students must have a completed transportation form on file with ZPS. If you have not turned in your students' form, please complete the form and deliver to ZPS Transportation.
Field Trips and School Activities are taken care of through an annual Field Trip/Activity Fee. Young 5's Field Trip/Activity Fee: $15 Elementary Activity/Field Trip Fee: $30  Middle School Field Trip/Activity Fee: $85. Please pay by Friday, September 7, 2018. Checks may be mailed or dropped off at the school office. Please list student names in the memo of the check.
Due to our transition to Smart Tuition, any gifts to your tuition account or TRIP earnings will automatically be deducted from your next scheduled draw. You do not need to contact Linda Keen to have these funds applied to your payments in the future.
School Office Hours *Summer*:  Monday-Thursday   9AM-1PM
Looking Forward
August 27: Young 5's-8th First Day of 2018-2019 School Year.  9am Opening Day Convocation
September 5: First Day of Preschool
September 8: ZCS Golf Outing  *Save the Date!*
On Going
2018-2019 ZCS  At a Glance School Calendar
Infinite Campus: To access your student's grades parents must have a login to the Infinite Campus Parent Portal. If you do not have a login please complete the acceptable use policy, and return it to the ZCS office to receive your login credentials.
TRIP News
All orders must be placed online!  www.shopwithscrip.com. Instant TRIP is on Friday from 11-1PM in the Main Office. Summer TRIP dates: August 7 & 21. Online orders are due by 11:00 AM on TRIP dates. Orders will be available for pick up on the next TRIP Tuesday.  
Summer Instant TRIP:  August 7 & 21 9:00-10:30 AM.
Featured Business of the Week
Andy Spears - Farm Bureau Insurance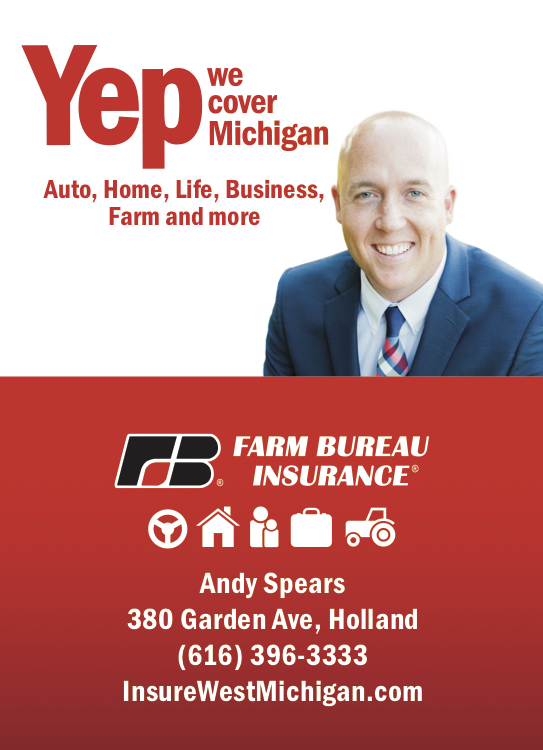 If your business or organization is interested in being featured in ZCS's weekly Blue Note, please email Peter Jenkins.
Teacher Spotlight
John Buteyn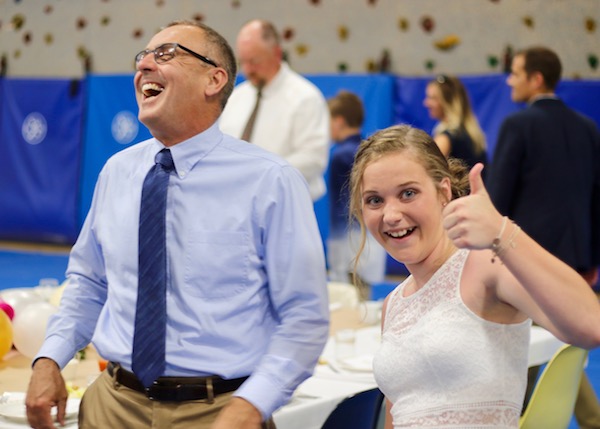 Assistant Principal
"I have found that Christian Education plays an important role in the faith development of kids. I can provide an environment where the tough questions can be asked and discussed, but not necessarily answered in simplistic ways. Christian education allows kids to have faith fill every area of their life, including their education. I love the challenge that we have been given to try new methods and to think creatively. The fact that we put kids first in our plans and decisions is important to me. The sense of common purpose in partnering with our students' parents has been a blessing in teaching and working at ZCS."