Parents,
After our current 8th graders chose "Anchor in the Storm" as this year's theme, it's been wonderful to spend a year reading and studying Psalm 46.  On Monday morning during our middle school devotions time, Mr. Schonewill led us in the singing of "A Mighty Fortress is Our God," which is based on Psalm 46:7, "The Lord Almighty is with us; the God of Jacob is our fortress."
Several weeks ago, my middle school small group was discussing this year's theme and looking ahead to our current 7th graders choosing next year's theme.  One of the 7th graders in the group said, "Choosing the theme is super important because this year's theme is 'Anchor in the Storm,' and many times during the year when things were really hard, it reminded me that God is still my anchor."  
Our theme for next year, chosen last week by our 7th grade students, is "Send Me" from Isaiah 6:8.  "Then I heard the voice of the Lord saying, 'Whom shall I send? And who will go for us?' And I said, 'Here am I. Send me!'"
So as we celebrate this year and look forward to summer, I ask you to begin looking forward to next year in a small way by memorizing Isaiah 6:8 with us, reading Isaiah 6 several times, and together as a family preparing your hearts for the year ahead.   
Thank you, parents, for the partnership we share.  I pray you never forget that through every situation, the anchor holds.  God is doing mighty work in our homes, churches, and schools, and I can't wait for August 26 to get started again.  
Together,
Tim McAboy
Head of School
The Bell - *NEW*
Summer 2019 - Bonus Digital-Only Issue
News
Summer Office Hours: The school office will be open Monday-Thursday, 9:00 a.m. - 1:00 p.m. The office will be closed on Fridays. The office will be closed the week of July 1-5.
The school office will be closed beginning at noon on Friday, June 7th.
Lost and Found: Elementary lost and found items are on tables near the main entrance. Middle School lost and found items are on tables in the middle school commons. On June 7 ALL remaining items will be donated.
Busing Alert: Wednesday, June 5: NO AM Middle School Busing. NO PM Elementary Busing.  Thursday, June 6: NO AM Middle School Busing. NO PM Elementary Busing.
Bus Tags: All students must turn in their bus tags by Thursday, June 6. Zeeland Public Transportation will charge a fee for all non-returned bus tags.  
If your child does not ride the bus, please

turn in your bus tag to the school office

starting Wednesday, May 29.

If your child does ride the bus, he/she may turn in the bus tag directly to the bus driver on the last day that he/she rides the bus. You may also drop off bus tags in the school office after the last time your student rides the bus.
Hey Kids! Are you ready to take the Summer Reading Challenge? Read 20 books this summer, mark off each book on the summer bookmark. Then return the bookmark to your teacher in August when school starts. We will celebrate with an ice cream party with the ZCS Reading Teachers! Have fun reading!
Parent Points: If you would like to keep your current Parent Points assignment for the 2019-2020 school year please email Jennifer Schafer (jschafer@zcs.org) this week. This is to KEEP your current spot only. There will be a link to sign up for new spots sent out in the next two weeks.
Expand(ED) Deadline Coming Soon! On Wednesday, June 5, we will be looking at our numbers for each Expand(ED) camp and deciding if any of them need to be canceled due to low enrollment. Please sign up ASAP so students can have as many opportunities as possible! Camps being offered this summer include: Destination Imagination, Mandarin, Spanish, art, fairy gardens, theater, coding, basketball, soccer, volleyball, golf, tutoring, math, and leveled-library check out. You can get more information and register on this website.
ZCS Golf Outing SAVE THE DATE: Saturday, September 7, 2019. Winding Creek Golf Course
ZCS Cleaning Jobs: ZCS Do you want to help keep ZCS a clean and inviting environment for our kids here? Do you want to help support our mission to Love God, Love Kids, and Love Learning? We are looking to fill multiple cleaning positions for next school year and would love to talk to you. Positions available include classroom cleaning and vacuuming as well as office cleaning and vacuuming. The schedule is flexible and pay is negotiable based on experience. Interested candidates can apply via email to zcsinfo@zcs.org.
Looking Forward
June 5: NO AM Middle School Busing.  NO PM Elementary Busing
June 6: LAST DAY OF SCHOOL. NO AM Middle School Busing. NO PM Elementary Busing
ZCS Google Calendar: Stay up to date by subscribing to the ZCS Google Calendar!
On Going
Drop Off/Parking: Please be aware of the marked drop off spots in the front of the school during drop off and pick up. These spots are for drop off only. These are NO Parking zones. LINK to parking/drop off
TRIP News
New to TRIP: Vee's Grill online and on Instant TRIP.  $10 certificates at 9%.

If

you have a TRIP order to pick up you may pick it in the school office during normal office hours.

If you are having TRIP sent home with an elementary student, please update your profile to show the classroom teacher of your child.

https://shop.shopwithscrip.com/Account/Profile

Instant TRIP

Fridays 11:00-1:00 in the main office. If the school is not in session/snow day on Friday, there is no Instant TRIP.
Summer TRIP
The Summer TRIP dates are June 11 & 25, July 9 & 23 and August 6 & 20.

All online orders are due by 11:00 on the above dates.

They will be available on the next TRIP Tuesday.

TRIP will be available for pick up any time the school office is open

(Remember if you pay with PrestoPay that the money is deducted from your account the day you place your order)

There will be TRIP on June 4 with orders available on June 11.

Instant TRIP during the summer

will be available on the above

Tuesdays

in the TRIP office from

9:00-10:30.

Regular weekly TRIP will resume September 3, and Instant TRIP will move back to Friday on September 6.
ZCS Shopper
Howard Miller Library Summer Reading Program 2019

June 10 – Aug. 3 Registration begins

Monday, June 10

with our kick-off party @ 10:00 AM featuring  BenJammin' the Musician! FREE programs & prizes for all
5th Annual Good Sam's Wild Run!

Kids ages 4-13 will maneuver obstacles designed by local companies and will be able to vote for their favorite obstacle at the end of the run.

 Saturday, June 8 at Ridgepoint Community Church.  Register

HERE
Hello, my name is

Miah Hutt.

I am a 13-year-old responsible 8th grader looking for some babysitting jobs. I love kids and enjoy arts and crafts, sports, animals and playing games. Please contact me at

mhutt24@zcsms.org

.

Summer is almost here!  Have you thought about what to do with your pets while you go on vacation?  The Laarman family would love to help you out! We have experience with a variety of furry friends and would happily care for your pets in your own home or, in some circumstances, in ours.  Email Kendra at

klaarman@zcs.org

with questions.
Featured Business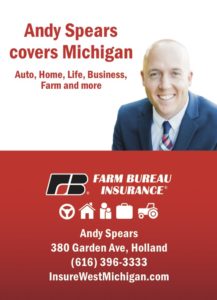 If your business or organization is interested in being featured in ZCS's weekly Blue Note, please email Peter Jenkins, Dir. of Advancement.