Student Spotlight: Amaya Laarman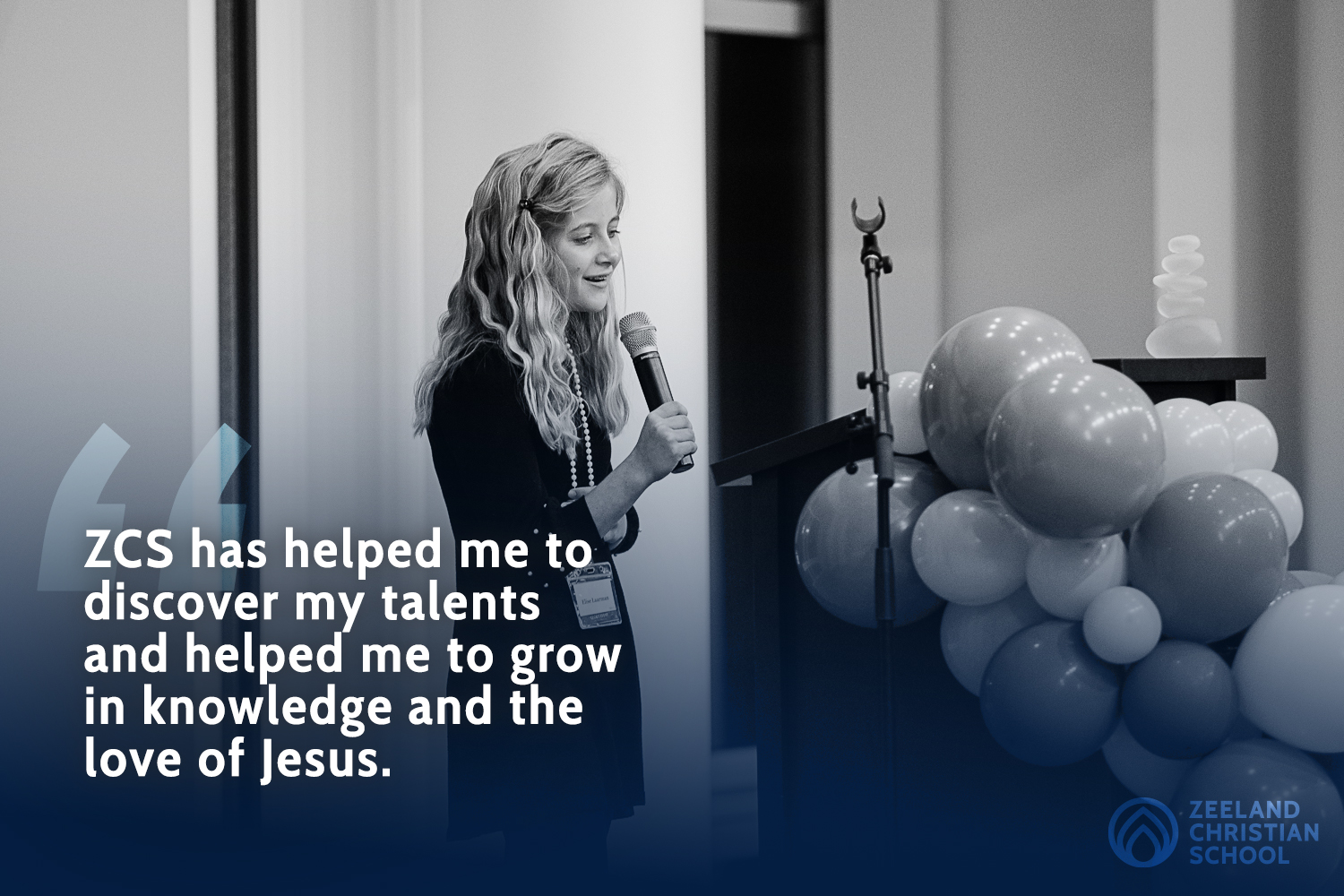 Zeeland Christian has been my school since I started in Preschool. I've had so many fun opportunities, friendships, teachers, and classes. I always know I will be safe and loved when I come to school.
In all of my core subjects, the ZCS teachers have helped me to understand and practice skills that I will need later in life. They show their faith through teaching by connecting the lessons to God. By showing us their different perspectives on faith, they help us increase our own. ZCS teachers are sure to support not just our academic talents, but also our extracurricular activities. They attend sporting events, concerts, and performances to support us.
Art class has always been one of my favorite classes at ZCS. I love to create fun and beautiful art. In art class, I learned about artists and art styles, clay, painting, charcoal, and so much more. I am proud of some of the art I have created over the years. 
In music class, we learned about beat, rhythm, notes, and those kinds of things. When we separated into band and choir in middle school, I chose to play the clarinet in band class. I have learned so much about the instrument and am improving each year.
 I always know I will be safe and loved when I come to school. 
Last year and this year, I had the chance to join an audition after-school choir. I had never done choir before, but this was an excellent way to learn about harmonies and how to sing both fun and beautiful songs. I am also currently on the Worship Team, which is an incredible way for me to improve my piano skills and honor God. 
Because of ZCS, I discovered that I love theatre. The play directors helped me to reach my full potential with acting and learning about how best to put on the role of someone else. This was a very special experience for me!
Finally, Zeeland Christian has helped ignite my potential by providing opportunities to improve my athletic abilities. When I got to middle school and could play on the school teams, that really helped me. I was also able to try new sports, such as swimming, basketball, and volleyball. These sports have helped me to make more friends and improve my athletic abilities.
I want to thank Zeeland Christian for being supportive and helping me, and every student, increase their potential. ZCS has helped me to discover my talents and helped me to grow in knowledge and the love of Jesus.